Ashanti, Sister Shia Look Back To A Very Dark Time In Their Lives
Ashanti and her younger sister, Kenashia "Shia" Douglas, have opened up about a very dark time in their lives and how they dealt with it.
The sisters, alongside their mother Tina Douglas, appeared on Wednesday's episode of the "Red Table Talk," where they recalled the time when Shia was in an abusive relationship and how it affected their family.
After a series of old photos showing her bruised limbs and face were shown on the screen, Shia told host Jada Pinkett Smith, "That was a result of my relationship with my ex."
"That series of photos were actually from a series of events. That was the darkest time in my life," she added.
Shia said she met her ex right after high school, at a time when she hadn't had a "real adult relationship" and that "it was really fun" at first.
Shia went on to share that Ashanti's album came out when she celebrated her 13th birthday, and it affected her confidence. She said she grew up with her mother and longed for attention from her while she was busy attending to Ashanti's needs during the singer's blossoming career. This led her to develop certain coping mechanisms that later manifested in her relationships.
"I desired that attention," Shia, now a holistic lifestyle coach, admitted.
She then talked about her ex, noting, "I was connected to him because I had inner child issues. Inner child trauma. I wanted to fill a void."
Shia was with her ex for 13 years, but the toxic episodes only began in the last two to three years of their relationship.
According to her, her ex punched her in the face at one point, convinced that she cheated on him with other men during their brief split.
Shia then said that during another violent dispute, she picked up a knife to defend herself after her ex strangled her. She was on the phone with her older sister Ashanti during that scary time.
"It was gut-wrenching because you can't get to her," the Grammy-winning singer said.
Ashanti admitted that she almost resorted to violence to end her sister's suffering.
"Listen, I'm not a violent person. But when that call came in, as an artist, you have resources. I made the call, and to be honest with you, her being the amazing person that she is, she didn't want to take that route. Even though through the vile, disrespect, the manipulation, and even how he kind of tried to come in and divide us," the "Baby" singer explained.
They also looked back to a time when Ashanti actually grabbed a bat to defend Shia.
"There were times he would show up. If I were to post where I was on Instagram, he would show up to that place. There were times when I was on my best friend's bed sleeping, and he was literally in the window taking pictures of me and sending pictures to my phone," Shia said.
"I was like, 'Oh, nah.' I went in the garage. I got the bat. I pulled up in the truck. I had Vaseline. I was ready," Ashanti said.
Shia was finally able to walk away from the abusive relationship in 2020 after yet another fight with her ex that led her to lose some of her teeth.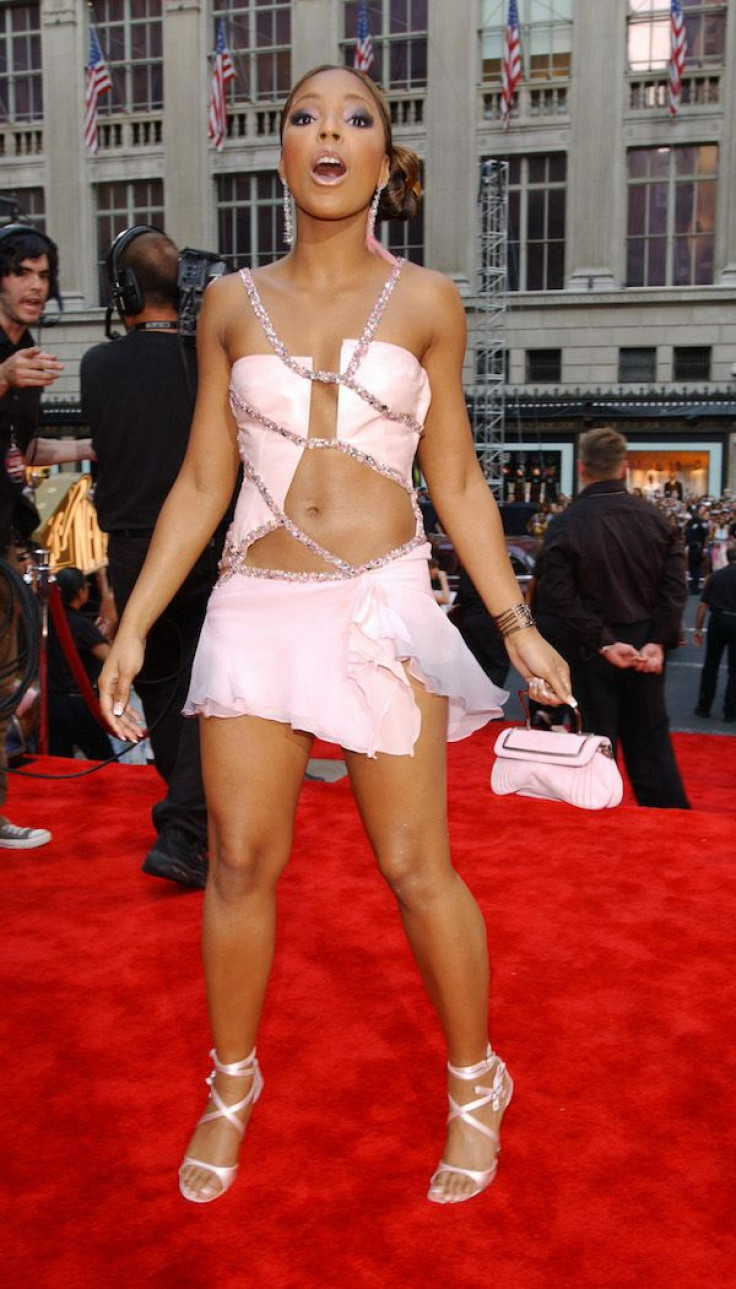 © Copyright IBTimes 2023. All rights reserved.