Ashley Graham Joins Jameela Jamil, Hilary Duff In Showing Off 'Real' Body On Instagram
KEY POINTS
Ashley Graham has always been a vocal advocate of body positivity
Her recent Instagram post, where she has not edited out her stretch marks, attempts to help women gain body confidence
Graham is among the many women, including Jameela Jamil and Hillary Duff, who have opened up about their real bodies
Ashley Graham has joined the long list of celebrities who have proudly displayed their real bodies in unedited photos in an attempt to help others deal with body image issues.
Graham, in a campaign for her collaboration with Swimsuits for All, has bared her stretch marks on Instagram and said she hopes her decision to reveal her real body will help others gain confidence in their own.
The photos were shot by her husband Justin Ervin and showed Graham posing in a printed bikini. The model said she decided against retouching her stretch marks as she wanted "people to see who I am because everybody has a story."
"A lot of women I speak to have image issues, body issues around confidence," she told People. "I want them to understand that we all have things that society has told us to cover up, and why do we need to do that? So here I am with mine out and about and proud."
The 32-year-old model, who welcomed son Isaac in January, said she has come to terms with her new body.
"It looks so simple and beautiful but powerful. I've got more weight on me. I have stretch marks, and in the beginning, I really had to have a lot of conversations with myself and tell myself, 'OK, new body, new mindset,'" she recalled. "But after this photo shoot, I felt so empowered because I was like, 'Yes. I look good. I feel good. This is my new mom bod.'"
Besides Graham, a number of celebrities have been posting unedited photos of themselves on social media to promote body positivity.
In April, British actress Jameela Jamil uploaded a picture on Instagram where the cellulite on her legs is visible. In the caption accompanying the image, Jamil said, "It's totally normal and not a failure of any kind."
"Celebrities, advertisements, and magazines have GOT to stop editing this stuff out," she added.
In 2017, Hillary Duff posted an unedited photo of herself on the beach with her son. "My body has given me the greatest gift of my life: Luca, 5 years ago," she captioned the image.
"Ladies, let's be proud of what we've got and stop wasting precious time in the day wishing we were different, better, and unflawed," she concluded.
Another celebrity who has earned praise for posting unedited pictures is Kourtney Kardashian. Fans appreciated that the "Keeping Up with the Kardashians" star did not edit out her stretch marks in an image that was shared on her Poosh lifestyle website.
In 2017, Lena Dunham took to Instagram to acknowledge Glamour for not editing out her cellulite when she featured on its cover with her "Girls" co-stars. She thanked the magazine for "letting [her] cellulite do the damn thing on news stands everywhere."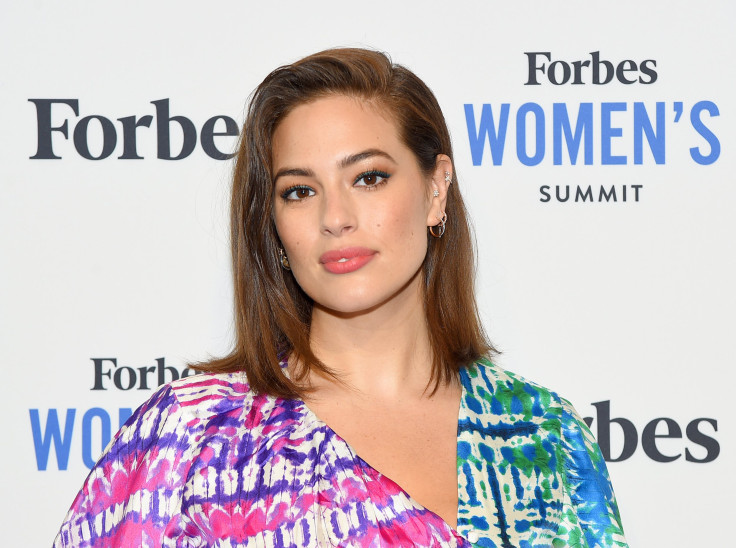 © Copyright IBTimes 2023. All rights reserved.