Asian Markets Gain More Than 1%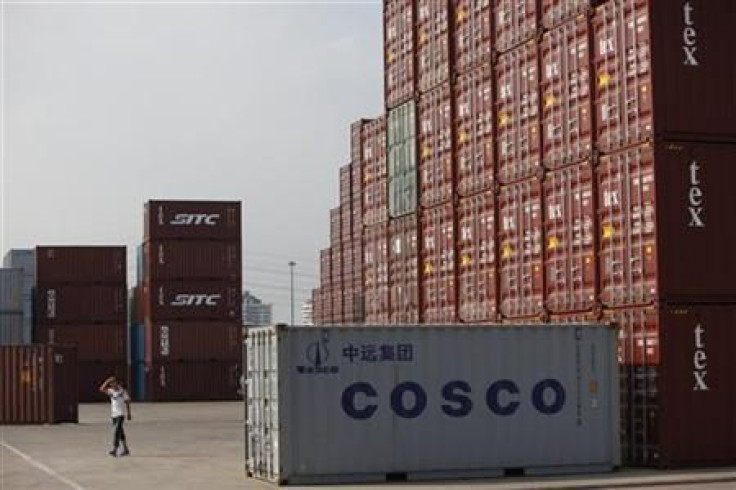 Asian stocks rose Thursday following gains on Wall Street, with technology and consumer shares outperforming, and credit spreads tightened on optimism that central banks worldwide will have to do more to support industrial activity.
Slumping exports slowed factory activity in some of Asia's biggest economies in August, although China managed modest improvement thanks to solid domestic demand, a series of surveys released Thursday showed.
Brazil shocked investors by slashing its key interest rate to 12 percent from 12.5 percent Wednesday, citing concern over the mounting global slowdown as well as weaker growth in Latin America's largest economy.
But investors cautioned that gains would likely be limited ahead of key U.S. manufacturing and jobs data due later this week. Signs of a weakening economy have led to speculation the Fed will step in with a new round of monetary expansion.
The China PMI data gave some immediate relief to the market, but the U.S. data, particularly the employment numbers, are still to come, Yutaka Shiraki, senior equity strategist at Mitsubishi UFJ Morgan Stanley Securities, told Reuters.
The MSCI Asia Pacific ex-Japan index rose 1.4 percent, having fallen 9 percent in August when global markets were roiled by a sovereign downgrade in the United States, persistent debt problems in the euro zone and downward revisions in growth expectations.
In Japan, the Nikkei gained 1.4 percent to clear the key 9,000 level for the first time in two weeks, while South Korea's KOSPI added 2.2 percent despite economic data showing the country's manufacturing sector shrank in August for the first time in 10 months.
Credit spreads on Asia ex-Japan iTraxx investment grade index have tightened in early deals to 143.5/144 basis points compared with Wednesday's close of 147.86 bps, after recording their worst monthly performance of 2011 in August, IFR reported.
CHINA REASSURES
China's official PMI offered some reassurance about the pace of growth, rising Thursday to 50.9 in August from a 28-month low of 50.7 in July and signaling some stabilization in the manufacturing sector on solid domestic demand.
However, the result was just below expectations and the sub-index for new export orders dipped to 48.3 from 50.4, suggesting that exports may weaken in the future.
In Australia, signs of a recovery in retail sales lifted retail stocks, with department store Myer (MYR.AX) adding more than 4 percent.
U.S. economic data overnight showed the economy continues to struggle, and the U.S. Institute for Supply Management's national manufacturing index is due at 8:30 a.m. EDT, followed by the U.S. Labor Department's employment report Friday.
Fears that the ISM index may fall below 50 have been eased by a brighter than expected reading of manufacturing activity in the Chicago area released on Wednesday.
Among currencies, the Swiss franc held on to gains made the previous day after a top government official said Switzerland would have to live with a strong currency, while commodity currencies steadied after an initial dip on Brazil's rate cut.
The Australian dollar was at $1.0697, below from a one-month high of $1.0722 hit on Wednesday.
The euro eased slightly to $1.4370, slipping further from a two-month high at $1.4550 hit at the start of the week, though traders say the currency is essentially playing in a range.
In commodity markets, spot gold held steady to be little changed at 1,824.54 an ounce, to be up 29 percent this year.
U.S. crude oil futures were steady after a slight decline the previous day on the back of a larger-than-expected build in U.S. crude inventories.
© Copyright Thomson Reuters 2023. All rights reserved.