Aspiring Rapper Arrested For Forcing Missing Pennsylvania Student Into Prostitution
A Manhattan man was facing sex-trafficking charges for forcing two women, including a missing Pennsylvania teenager, into prostitution, authorities said Thursday.
Ishi Woney, 23, was arrested Wednesday in New Jersey. The aspiring rapper was charged for using fraud, force, and coercion to pimp the women out in the Bronx, and other places. One of the women, Corinna Slusser, was the Pennsylvania college student who went missing in New York City a year ago, reports said.
According to a criminal complaint unsealed Thursday in Manhattan federal district court, he took one of the women, identified as Victim 1, to multiple states and posted online ads promoting prostitution. Some of the ads featured her and Slusser.
Though Slusser was not identified by name in the complaint, the U.S. Attorney's Office in Manhattan and a federal official stated she was one of two alleged victims.
Slusser, a marketing student at the Indiana University of Pennsylvania, left her hometown of Bloomsburg in August 2017. She traveled to Queens, New York, where she was last seen a month later. She was reported missing Sept. 10, 2017, after she failed to go to her grandfather's funeral.
"As alleged, Ishi Woney engaged in a vile form of exploitation, using force and other coercion to compel young women to engage in paid sex for his enrichment. We will continue to work with the FBI and NYPD to protect prospective victims of human trafficking and arrest and prosecute their predators," U.S. Attorney Geoffrey Berman said.
According to reports, Woney faced up to five years in prison for the three charges that were placed against him. The New York Daily News pointed out media outlets reported a year ago police believed Slusser was being shuttled between pimps and had left New York.
The complaint, prepared by FBI agent Rachel F. Graves, said Slusser was living in a Bronx hotel which was known for sex trafficking activity in September last year when she met Woney. In the same month, she texted Woney a message as well as a photo of herself, the defendant and the other woman victim, officials said.
Woney had a falling out with Slusser toward the end of the same month as the other woman became jealous of the relationship between the two, the complaint alleged.
On the same day, Woney was with Slusser in a Queens motel, the complaint said alleging the other man, presumably a customer, was planning to spend the night with her. Officials said Woney and the woman were not accused of any role in Slusser's disappearance yet.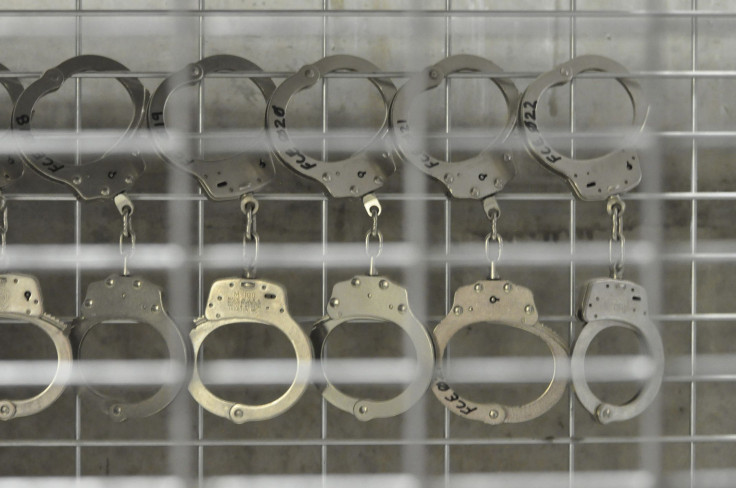 Slusser's case was still being treated as a missing person by the NYPD. A report in Newsday said she was blonde, 5'7", and about 140 pounds, with blue eyes. Anyone with any information regarding the case was asked to Det. Georgia Lessey at 718-363-7762, or contact the FBI at 1-800-CALL-FBI or online at tips.fbi.gov.
"I hope this [arrest] leads to other things," Slusser's mother Sabina Tuorto said according to a report in the New York Post. "I want my daughter found."
© Copyright IBTimes 2023. All rights reserved.
FOLLOW MORE IBT NEWS ON THE BELOW CHANNELS