'Assassin's Creed: Origins' Leak Confirms Ancient Egypt Setting, Steelbook Gold Edition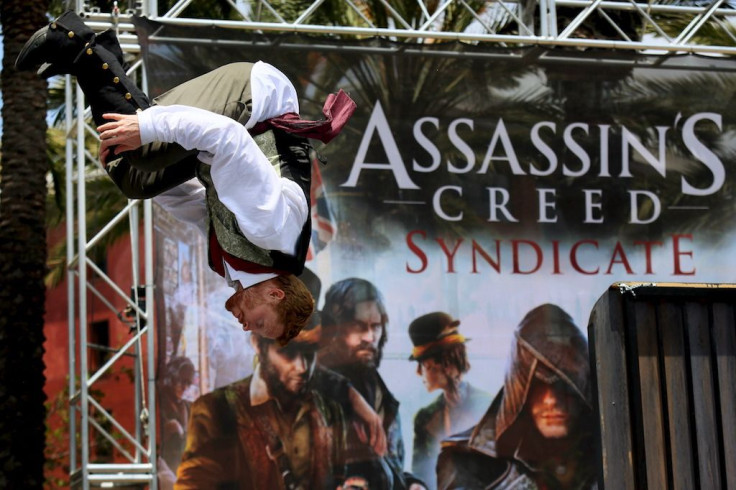 Ubisoft's upcoming new Assassin's Creed game has leaked once again ahead of its official reveal at E3 2017. A preorder card for Assassin's Creed: Origins has surfaced online, confirming the game's Egyptian setting and bonus content.
The leaked preorder card for Assassin's Creed: Origins was first shared online on the NeoGAF forums. The card appears to be from retailer Target and confirms the game will have a steelbook gold edition. This version of the game appears to include the deluxe pack and season pass.
More importantly, the card also shows the protagonist of the game looking at a pyramid from the distance. This confirms previous leaks and rumors that the game will be set in ancient Egypt. The protagonist of the game is currently rumored to be named as Ba Yek, GameSpot reported.
Another interesting thing about the preorder card is that the game's protagonist appears to have an eagle on his shoulder. The players will be able to use the protagonist's eagle to scout areas and landmarks, Games Radar said.
Other information confirmed by the preorder card include bonus content called Secrets of the First Pyramids. It appears to be a bonus mission of some kind and most likely only will be available for those who preorder the game.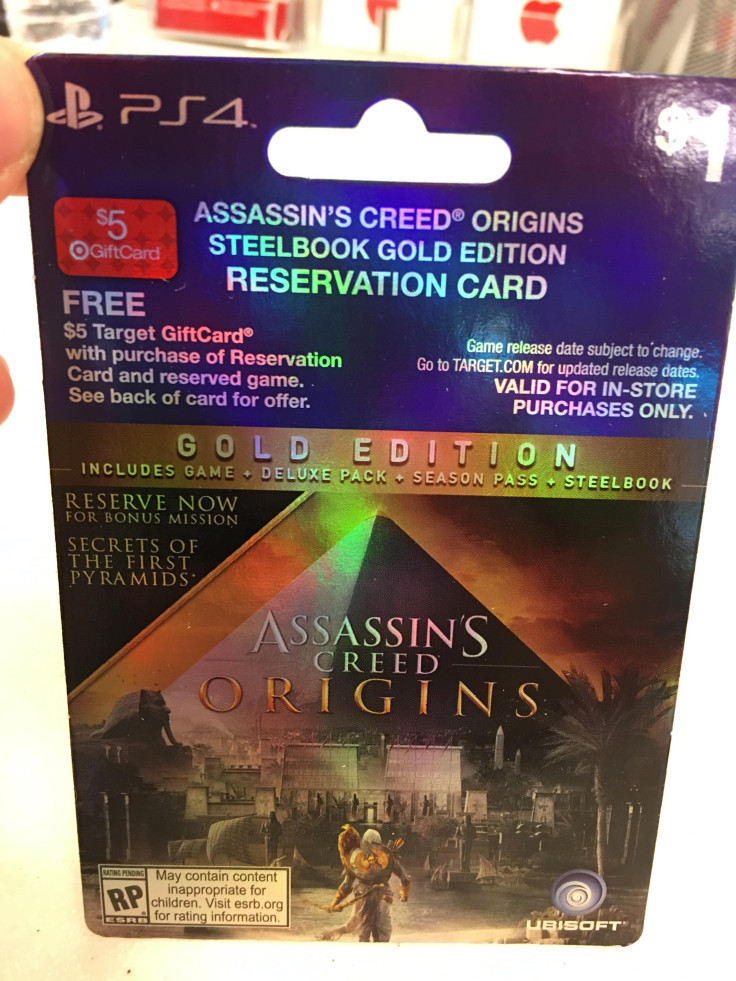 Ubisoft only confirmed the existence of a new Assassin's Creed game last month. Now, the game is expected to be revealed Monday during the E3 2017 conference in Los Angeles.
Assassin's Creed: Origins will be a prequel and is expected to explore the beginnings of the Assassins. Previously leaked information suggests it will feature a vast open-world experience that will deliver less linear gameplay.
The game's size and scope have been compared to "Skyrim" because of its new emphasis on exploration. The game is believed to have naval combat, a game mechanic that was featured in 2013's Assassin's Creed 4: Black Flag, Polygon reported. It was also rumored previously that Assassin's Creed: Origins won't have towers and sync points like the previous installments.
Ubisoft put the franchise on hiatus in 2016. "We've decided that there will not be a new Assassin's Creed game in 2016. Since the release of Assassin's Creed Unity, we've learned a lot based on your feedback," the developer said at the time. "We're taking this year to evolve the game mechanics and to make sure we're delivering on the promise of Assassin's Creed offering unique and memorable gameplay experiences that make history everyone's playground."
Assassin's Creed Unity was released in 2014 and suffered from several issues soon after it was released. It seems Ubisoft doesn't want to repeat the same mistake with Assassin's Creed: Origins.
The last entry in the franchise was 2015's Assassin's Creed Syndicate, which was set in Victorian London. Ubisoft has confirmed Assassin's Creed: Origins will be released before March 2018. Some speculate it might be out this fall for the PlayStation 4, Xbox One and Windows PC.
© Copyright IBTimes 2023. All rights reserved.
FOLLOW MORE IBT NEWS ON THE BELOW CHANNELS