Auburn Heritage Building Fire: Crews Battle 3-Alarm Blaze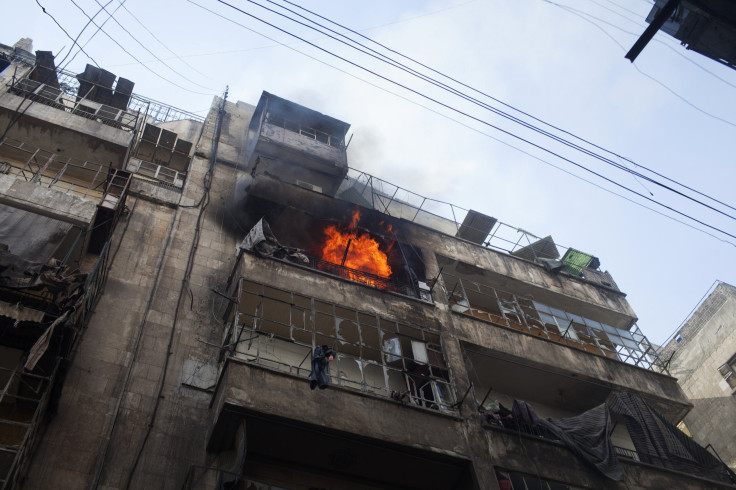 Firefighters were battling a massive 3-alarm fire in the Heritage Building at 134 East Main Street in downtown Auburn, Washington late-afternoon Tuesday, officials said. No injuries were reported yet and officials said they believe all occupants were evacuated to safety.
Occupants in the 96-year-old building reported seeing flames from a dryer in the Heritage Building shortly before 3 p.m. EST on Tuesday, according to Valley Regional Fire Authority. When the firefighters arrived at the scene, they found heavy fire in the attic, and the roof was starting to collapse.
The 21,000-square-foot building, which was said to have been built in 1921, had businesses on the ground floor and apartment units above. It also contained two restaurants, officials said.
A spokeswoman for MS Property Management, which rented apartments in the building, mentioned there are over 35 units in the building, the Seattle Times reported.
Rep. Dave Reichert, R-Auburn, tweeted about the fire Tuesday evening offering prayers:
"I'm saddened to hear that the Auburn Heritage Building, a 96-year-old institution in our community has gone up in flames this evening. My thoughts & prayers are w/ the first responders attending to the devastation & w/ those who lost their homes & businesses in the fire."
Roads remained closed at Main Street from Auburn Avenue to Second Avenue, according to NBC affiliate King5.
© Copyright IBTimes 2023. All rights reserved.