August 2014 New Auto Sales: Ford Truck, Lincoln Sales Drag; Fusion, Escape Deliveries Soar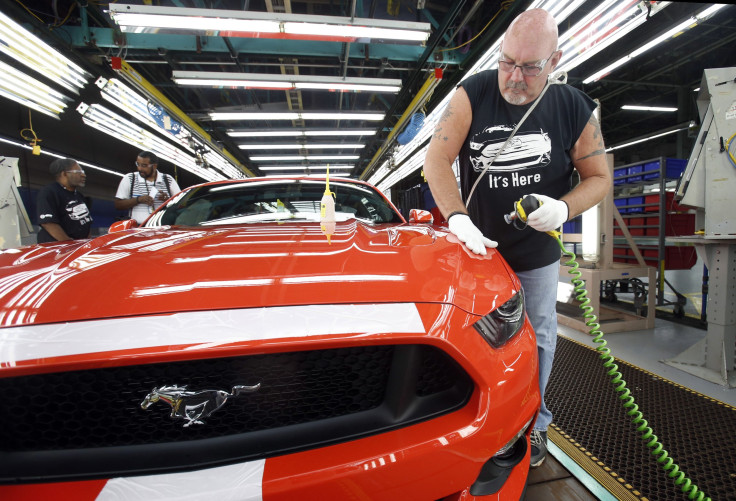 Ford Motor Co. (NYSE:F) said Wednesday its U.S. sales in August were virtually flat at 0.4 percent growth, representing 222,174 deliveries, as consumers moved toward rivals Chrysler and GM trucks. But the Dearborn, Michigan, automaker beat forecasts of a slight drop in sales vs. August 2013.
"Both Fusion and Escape set records in August, each continuing on a strong pace toward 2014 being a best-ever sales year," John Felice, Ford's head of U.S. sales, said in announcing the new numbers.
Consumers bought nearly 20 percent more Fusion mid-sized cars, to 29,452 vehicles, and Escape compact crossover vehicle deliveries jumped nearly 9 percent to 28,996.
The company's luxury Lincoln brand saw a nearly 1 percent drop in deliveries in the U.S. last month, with all models registering declines except the new Lincoln MKC crossover.
Here's a recent Consumer Reports review of the Ford Transit Connect:
© Copyright IBTimes 2023. All rights reserved.