Australian Scientists Begin Testing Potential COVID-19 Vaccines, Will Likely Be Available To Public Next Year
KEY POINTS
The first stage of testing is expected to take three months and will be conducted on animals

The two vaccines being tested are made by Oxford University and Inovio Pharmaceutical, a U.S. company

Dr. Rob Grenfell, CSIRO's health and biosecurity director, said they will try to make the vaccine available to the public in 18 months
In a "milestone" in the global fight against coronavirus, Australian scientists have begun testing two vaccine candidates that can potentially treat COVID-19.
Australia's national science agency and the Commonwealth Scientific and Industrial Research Organisation (CSIRO) have begun the first stage of testing at a high-containment biosecurity facility in Geelong. The testing is expected to take three months and will be conducted on animals. The two vaccines being tested are made by Oxford University and Inovio Pharmaceutical, a U.S. company.
Describing it as a "critical milestone," CSIRO chief executive Dr. Larry Marshall said, "Beginning vaccine candidate testing at CSIRO is a critical milestone in the fight against COVID-19, made possible by collaboration both within Australia and across the globe. CSIRO researchers are working around-the-clock to combat this disease which is affecting so many — whether it's at the Australian Animal Health Laboratory (AAHL) or at our state-of-the-art biologics manufacturing facility — and we will keep working until this viral enemy is defeated."
Dr. Rob Grenfell, CSIRO's health and biosecurity director, said the vaccine will be available to the public later next year.
"We're still sticking to the optimistic 18 months for delivery of vaccine to the general consumers. Now this, of course, may change. There's a lot of technical challenges that we're having to go through," he said.
Adding that he was "optimistic" about the fight against the deadly virus, Grenfell said, "The scientific ingenuity that we're using, the global collaboration and co-operation is astounding. We've seen some momentous science across many avenues of the vaccine development pathway globally, so yes, I'm optimistic. At the moment, the best thing that we can all do is to maintain our social distancing and self-quarantining to minimize the spread whilst we're waiting for effective drugs and vaccines."
In Mid-March, the United States conducted a clinical trial for a potential COVID-19 vaccine, skipping animal trails. Patients were injected with the vaccine, developed by Moderna Inc. The U.S. National Institutes Of Health (NIH) stated that the trial would go on for six weeks during which 45 volunteers will be injected with two doses of the vaccine.
On Wednesday, the Australian health authorities said the number of confirmed coronavirus cases in the nation has crossed 4,800 and the death toll was at 21.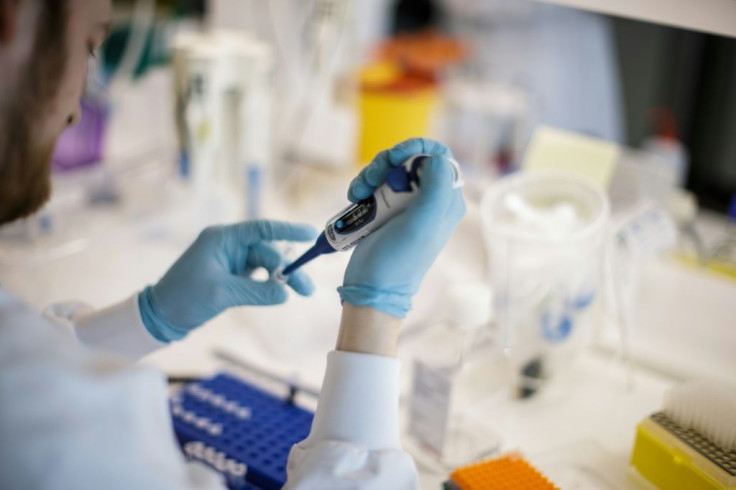 FOLLOW MORE IBT NEWS ON THE BELOW CHANNELS