'Avatar' to get Theme Park Treatment at Disney World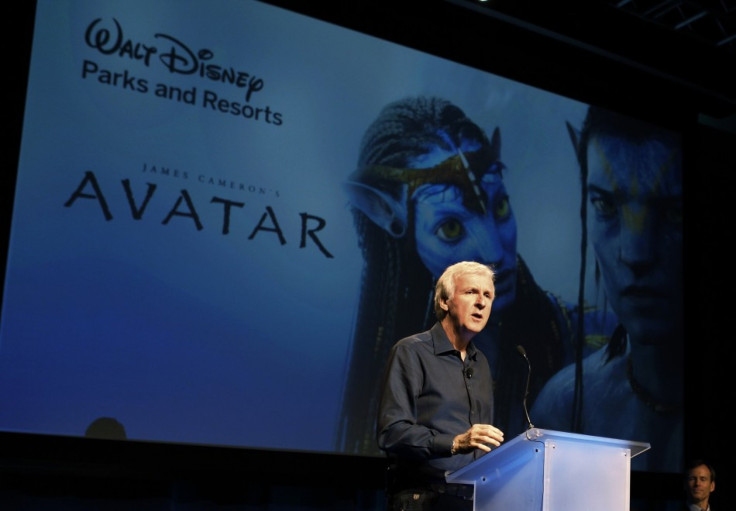 Director James Cameron announce a long-term agreement which will bring Avatar themed lands to Disney parks, with the the first at Walt Disney World in Orlando, Florida (Reuters/Fred Prouser)
Soon fans can step into James Cameron's planet of Pandora, made famous in the blockbuster 2009 film Avatar.
On Sept. 20, Disney announced that they will build an Avatar theme park at Walt Disney World in Orlando, Florida.
The park will take visitors through the film's lush green forest and into the world of flying blue-skinned creatures. It will also include elements of the next two films in the installment, which are set to release December of 2014 and 2015. To create this elaborate world, the park will use the latest in animatronics and holographic technology.
The Avatar theme park is expected to be similar in size and scale to Cars Land at California Adventure Park, based on Disney/Pixar's hit Cars.
Director James Cameron spoke about the deal at a media briefing in Glendale, California.
The scenes that people liked best were not the obvious things like the big battle scenes, Cameron said. It was the creatures, it was learning to fly, it was being in the forest at night.
So here's an opportunity ... to bring this world to life and get you to wander in it and see things you didn't see in either in the first film or the subsequent two, Cameron added.
Construction will begin in 2013 and will cost an estimated $400 million. The park will take at least two years to build, but buzz around the second and third installment should keep interest alive. If all goes well in Orlando, expect to see other Avatar parks worldwide.
Disney usually builds parks related to their own films; however, with Avatar grossing $2.8 billion since its release in 2009, it's easy to see why Disney would want to get in on the action.
© Copyright IBTimes 2023. All rights reserved.