Babyface Calls His New Grammy Nomination An 'Extra Honor'
Babyface is nominated anew in the upcoming Grammy Awards and he is excited about it.
"To get it at this point, to still be in the place of being nominated and not to be honored for past work you've done but the work that you do now, it makes it an extra honor," Babyface said on Billboard's "Pop Shop" podcast Tuesday. "It's a privilege to be in the conversation and to be part of it. So it's a very important nomination for me at this point."
Kenneth Brian Edmonds, commonly known as Babyface, has been producing a string of hits for over five decades and has placed six No. 1 songs on the Billboard Hot 100 chart, including Boyz II Men's "I'll Make Love to You" and "End of the Road." He has won 11 Grammy Awards and a 2021 Grammy Trustees Award. Moreover, he has written and produced certified chart-toppers from the 1980s through the 2020s.
This year, he scored his latest Grammy nomination for Best Traditional R&B Performance for "Keeps on Fallin," featuring Ella Mai which is included in his album, "Girls Night Out," released in 2021.
In "Girls Night Out," Babyface teamed up with a host of female singers, including Ari Lennox, Muni Long, Coco Jones and Kehlani, among others.
The one-time Mariah Carey collaborator said that prior to the recording sessions, some of the singers came in with preconceived notions about the type of songs they would sing with him.
"A few of them definitely came in a little concerned that it was going to be an older, '90s sound. And they weren't sure that I would know how to go around that or be open to their ideas and open to going where they would want to go," he shared. "And being open to it allowed us to be able to take them places that they wouldn't necessarily go. So that was the trusting part of it. And once you get comfortable with each other, then you just make music."
Babyface said one of the songs created during those collaborative sessions was SZA's "Snooze" which the R&B superstar opted to keep in her own album, "SOS," which has already spent seven weeks on the Billboard 200.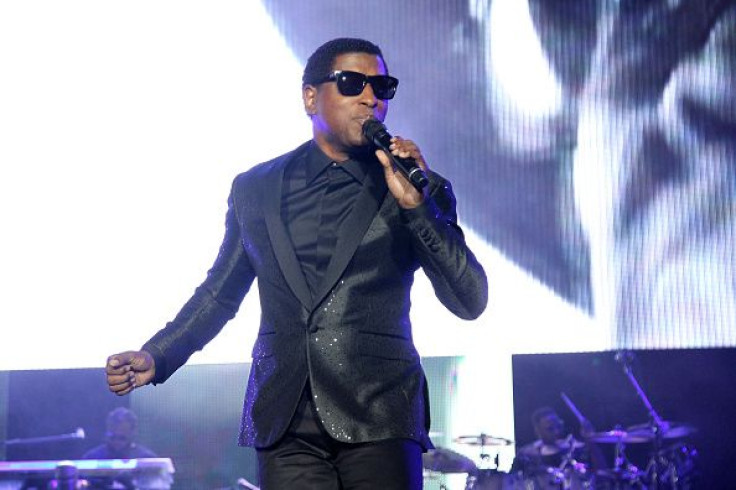 © Copyright IBTimes 2023. All rights reserved.