SZA Thanks Fans After 'SOS' Spends Fourth Week On Billboard 200: 'More To Come'
"Good Days" singer SZA posted heartfelt messages of gratitude to her fans after her latest album "SOS" spent its fourth week at the top of the Billboard 200 chart.
"SOS" – SZA's second album has now become the first R&B album by a woman to spend four weeks at No. 1 on the Billboard 200 since Alicia Keys'album "As I Am" did so in February 2008. "SOS" is also the first R&B album by a woman to spend four weeks on the said chart in nearly 30 years following Janet Jackson's 1993 album, "Janet" ruled the charts for six weeks.
Furthermore, "SOS" is the first album by a woman to spend its first four weeks at No. 1 since Adele's 2021 album "30" ruled the chart for its first six weeks. "SOS" is also the first album by a woman to sit at No. 1 on Billboard 200 for four consecutive weeks since 2015.
"I don't have s**t to say but thank you to God my ancestors my family my team and ALL OF YOU THAT RIDE FOR ME! ESPECIALLY CAMP ⛺️!! Y'all my family too 🤍 we have so much more to come," the 33-year-old singer captioned a gallery of snaps on her Instagram page. The snaps include a fan-made poster and a screenshot of a tweet announcing her success and a clip of an unknown person dancing happily.
The "Blind" singer, whose real name is Solana Imani Rowe, also took to Twitter to celebrate her achievement.
"4 weeks at number one is INSANE. Thank you God and thank you everyone for riding for me!!!" she said.
The Billboard 200 chart ranks the most popular albums of the week in the U.S. based on data gathered by Luminate which measures equivalent album units.
Units are counted through album sales, Track Equivalent Albums (10 song downloads from one album is equivalent to one album unit), and Streaming Equivalent Albums (1,250 premium streams or 3,750 free streams from the same album is equivalent to 1 album unit).
Based on the chart ending on the week of January 5, "SOS" earned 125,000 equivalent album units in the U.S., 162 million streams and about 3,000 copies sold as a complete package.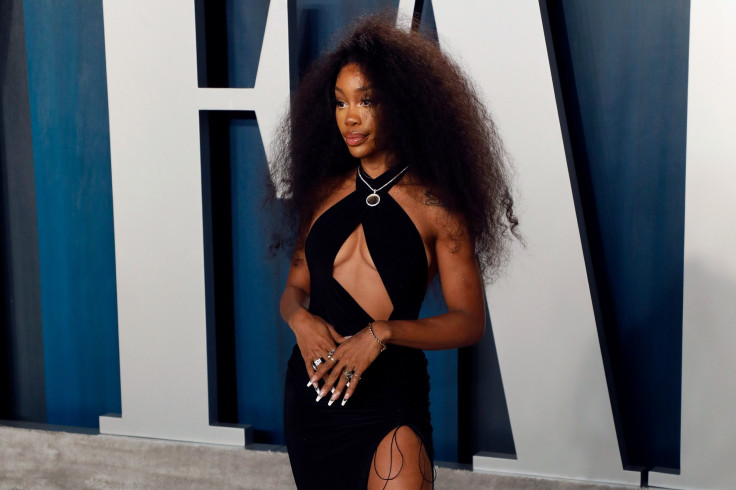 © Copyright IBTimes 2023. All rights reserved.