'The Bachelorette' 2016 Spoilers: 9 Ridiculous And Weird Bios From JoJo Fletcher's Contestants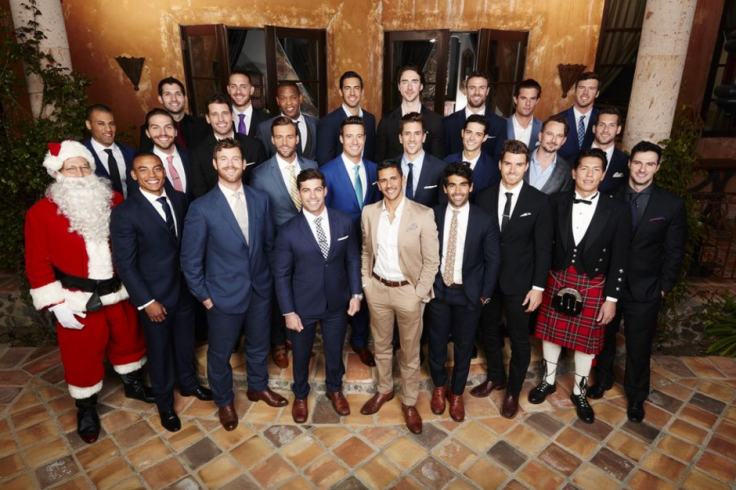 Hello, fellas! ABC has announced the 2016 cast of "The Bachelorette." Twenty-six hot and hunky guys will be battling it out to win the heart of JoJo Fletcher, a 25-year-old real estate developer from Texas. But before the journey to find love begins, fans should get to know the men pursuing the brunette beauty.
Everyone knows that the best part of "The Bachelorette" cast announcements is the bios. And this year's don't disappoint. Check out some of the funniest bios from JoJo's suitors:
Nick S.
Say hello to Nick S., a 26-year-old software salesman from San Francisco. He says he dislikes "scary cheeses." But what exactly does that mean? Like, Muenster cheese?
Chad
Oh, Chad. This Matthew McConaughey wannabe proceeded to answer three questions in the bio with the same answer: "Myself in 10 years, alright, alright, alright." The 26-year-old luxury real estate agent from Tulsa, Oklahoma, also claims that "being born good-looking" is his "greatest achievement to date."
Coley
Coley, a 27-year-old real estate consultant from Chicago, appears to be confused about whether he's auditioning for "The Bachelor" or "Ink Master." He wrote that he has no tattoos, but is "interested in getting one."
Grant
Grant looks like a "bad boy" … and his bio doesn't help his image! The 28-year-old San Francisco firefighter wrote that he was once slapped in the face by an ex-girlfriend at a bar. He also reveals that he's romantic, "even if [he's] just hooking up with a girl." These aren't deal-breakers for us — but him not be cool with a date talking about Harry Potter for 20 minutes is.
Brandon
Putting aside the fact that Brandon's occupation is a "hipster," this quote from the 28-year-old Los Angeles native is super creepy. When asked if he considers himself a romantic, he wrote that he wants to "experience someone from the inside out." That totally sounds like something a serial killer would say. Let's hope "The Bachelorette" casting didn't find this guy from a Craigslist ad.
Evan
Evan's answers are only made better by the fact that he's an "erectile dysfunction expert." Here is one gem: "I start out laid back, but then end up getting the party started." And here's a bonus one from the Nashville, Tennessee, resident: "I believe I'm in touch with my sexual energy and it's very powerful and beautiful."
Daniel
Daniel is a 31-year-old male model from Vancouver and compares his body to a Lamborghini. Now, to be fair, we haven't seen him shirtless yet. But nothing good can come from a guy who compares himself to a luxury car. When asked if he's comfortable wearing swimwear in public, he answered, "very comfortable. Why have a Lambo if you park it in the garage?"
Jordan
Jordan, a 27-year-old former pro quarterback from Chico, California, certainly has our attention. He says the "wildest thing" he's ever done in the bedroom is "try to hang a TV on the wall without directions or a stud finder." Well, it sounds like we found our stud right here.
James S.
James S. is a 27-year-old "Bachelor superfan" from Phoenix. We need more information than that. Has he watched every season? Can he pick former contestants out of a lineup? Does he create he own "Bachelor" and "Bachelorette" trading cards? What does it all mean?!
"The Bachelorette" Season 12 premieres on ABC Monday, May 23, at a special time, 9 p.m. EDT.
© Copyright IBTimes 2023. All rights reserved.