'Bachelorette' Stars JoJo Fletcher, Jordan Rodgers Celebrate Engagement Amid Cheating Allegations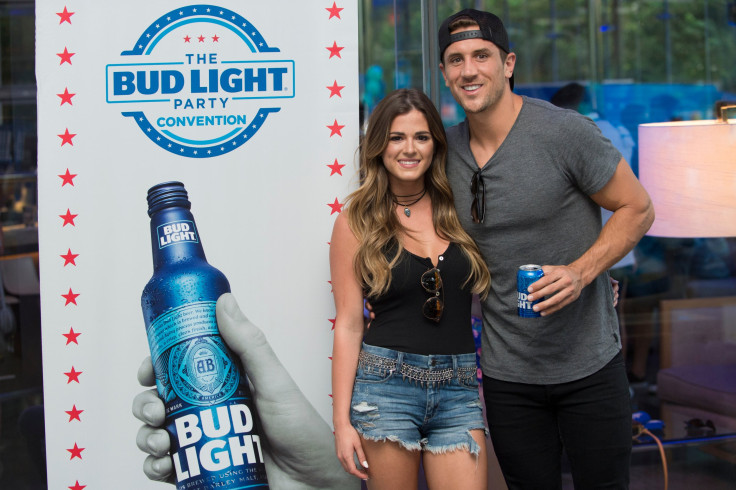 "The Bachelorette" stars JoJo Fletcher and Jordan Rodgers are happily engaged in spite of accusations and rumors surrounding the couple. Rodgers' former girlfriend, Brittany Farrar, had recently accused the show's winner of cheating on her when they were together. However, these allegations didn't deter the romantic pair from enjoying a surprise engagement party hosted by their families and close friends in Texas.
Fletcher took to Instagram to post a photo of her family and future in-laws. She and Rodgers went out for what they thought was a quiet dinner with some friends. Instead, the duo was surprised to learn that their family had planned a huge get together to celebrate their engagement.
"My heart is so full," Fletcher captioned a photo of her family and Jordan's, "Jordan and I were going out to what we thought was just a little dinner with friends but instead walked into a room full of both our friends and family to celebrate in our engagement. We are so incredibly blessed.#fletchersmeettherodgers."
Rodgers also took to Instagram to thank his family for hosting the celebration. "When you think you are just going to dinner with your fiancé and a few friends and you walk into a room full of both your families and best friends! So blessed to not only have found the love of my life @joelle_fletcher, but have an amazing family and new family to share a life with. So blessed to do life with these people!"
"The Bachelorette" couple seem stronger than ever. They officially announced their engagement on the season finale with Rodgers asking Fletcher to marry him in a tear-jerking scene.
Fletcher told People that she trusts her fiancé despite his past indiscretions. "Everything that Jordan has ever said to me I've believed to be 100 percent genuine. I never doubted him. And since the show ended, he has proved his love to me every single day. He's never given me one reason not to trust him," she said.
© Copyright IBTimes 2023. All rights reserved.