Backed By Google And eBay's Founder, Crowd Funding Takes Off In Africa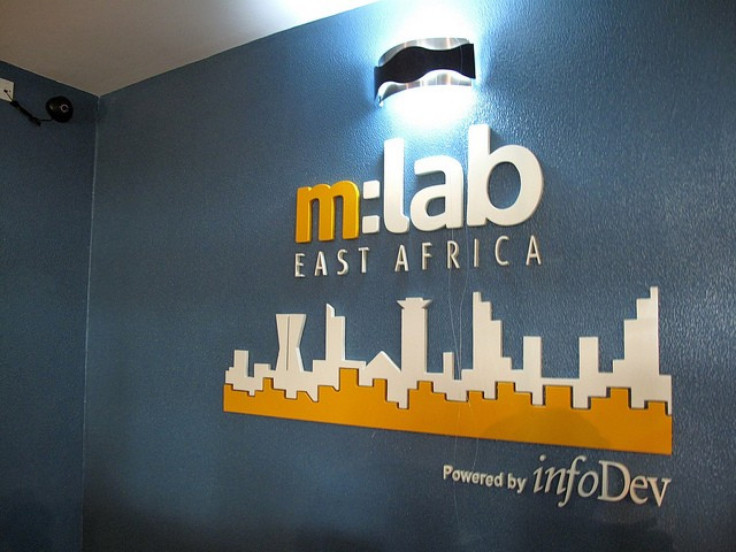 Africa is not the first place that comes to mind when thinking about innovative forms of raising capital. Yet Kenya's m:lab, a technology hub funded by the World Bank specializing in mobile innovation that has become one of the cradles of East Africa's growing high-tech sector, is doing precisely that, using crowd funding, a form of financing in which entrepreneurs, small businesses, artists and even journalists attract funding from the Internet
M:lab is part of Nairobi's iHub, an open innovation space used by tech companies and investors and backed by, among others, Google and Omidyar Network, the investment firm created by Pierre Omidyar, the billionaire founder of eBay. Now It has teamed up with international crowd funding platform GrowVC to raise money from online supporters for its budding mobile app developers. M:lab hopes crowd funding will help its startups scale up into sustainable businesses. That is sorely needed; today even the region's best ideas can wither on the vine because bank loans and venture capital are hard to come by in East Africa.
Crowd funding has taken off in developing markets, but the U.S. still leads the way. In America, a platform like Kickstarter could raise around $3.2 billion this year from online communities for its member entrepreneurs, whose projects range from documentaries to one-off technological innovations. Now, new legislation in the U.S. allowing equity-based investments from online investors for the first time may boost the sector even more. Other crowd funding platforms include FundBreak in Australia, Startnext.de in Germany and My Major Company in France.
Now Africa is getting in on the act, and countries long considered at the periphery of the world economy are benefiting. "We want to get Africans into the crowd funding space to invest in Africa's own start-ups," said Munyaradzi Chiura, head of GrowVC's Africa operations in Harare, Zimbabwe. "Crowd funding is particularly suited to the African context because the amounts are small, thereby reducing the risk, and investors are not going it alone." Projects in which "anyone can invest" could receive backing from outside Africa, although Chiura believes most investment will flow from local supporters, initially.
The overall sums involved are small by Western standards. App creators who have grown their ideas beyond prototype require between $5,000 and $10,000, says m:lab's John Kieti. "These developers could raise funds elsewhere if they were after more money. At this stage they don't want the typical venture firm investment of $100,000. Crowd funding is about attracting small amounts of finance from local investors persuaded of the merits of our technology start-ups," he says. In the long term, interest from the crowd should spur follow-on interest from professional investors including U.S. or European venture capital funds eyeing Africa, Kieti said.
For its pilot project, m:lab has selected a handful of its best mobile developers to try and raise funds via the GrowVC platform. One of the startups aims to streamline mobile payments made to schools via m-pesa (from the Swahili term for "money", it's a form of mobile payment common in Kenya), texting reminders to parents in arrears; another helps users find the nearest fuel station.
The continent's largest and most developed economy, South Africa, is also pushing the idea, with its first crowd funding platform, Crowdinvest. Investing with the businesses it backs may allow unusual rewards: investors in a film, for example, would get walk-on roles or on-screen credits. On the other hand, it also offers more conventional schemes, with investors in small firms and startups getting a share of the profits or of the company's ownership. It runs checks on any business wanting to register: "It's not open to anyone to upload a pitch," said CEO and founder Anton Breytenbach. Crowdinvest returns the funds to users if the full amount sought isn't raised, after which the project will shut down. Breytenbach pitches the platform as directed to young working professionals, active on social media communities, who want to build an investment portfolio, but have a limited income.
Crowd funding in Africa has a long way to go. One challenge is how to take payments from the investing public: PayPal and credit cards are the norm in developed markets, but Africa's online investors prefer mobile money networks such as m-pesa. And entrepreneurs need to do more to polish their business plans and proactively interact with the crowd to attract investment. Then there's a legislative problem: although the GrowVC platform allows investors to take equity stakes in the startups they back, Kenya has no legislation regarding this kind of investing. The continent's pioneers are adopting best practices for now, said Chiura: "We want to let crowd funding work and then we'll legislate." "We hope that the government doesn't get in the way of innovation here," Keiti added.
Scams are another concern. "There have been incidents of crowd funding campaigns for companies that don't actually exist," warned Mike Lebus, director of South Africa's Angel Investment Network. "It's hard for investors to carry out due diligence on crowdfunding platforms; you don't get to meet the management team before investing. Nor do the investors always understand the risks of investing in startups. But that's not to say crowd funding couldn't be successful." It's still the wild, early days, but raising investment from strangers online could be the solution to funding Africa's brightest ideas.
© Copyright IBTimes 2023. All rights reserved.