'Bad Moms' Star Kristen Bell's 'Cooking Mistake' Turned Into A Holiday Tradition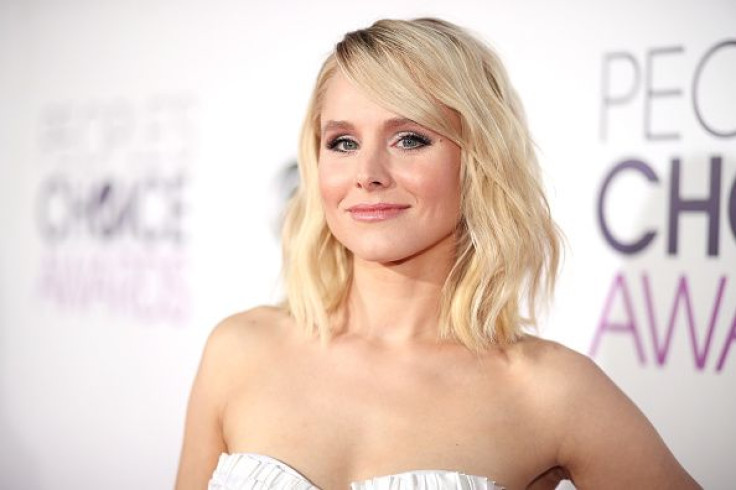 Kristen Bell and her entire family have found a way to work around the actress' biggest "cooking mistake."
While speaking with People, the actress revealed that her entire family eat their tofurkey one day after the actual holiday because of a mistake she and her mom did two to three years ago.
"Between me and my mom, we forget to pull the tofurkey out of the freezer. We were so concerned with the turkey for everyone, so 5 p.m. rolls around and we're like, 'Oh no, we have a frozen tofurkey,'" she said.
Bell, who is a vegetarian, also partnered with Whole Foods Market as part of their holiday campaign. In the series of videos released by the company, the "A Bad Moms Christmas" star said that cooking for her family and friends is her "love language."
"It's my ideal scenario. I enjoy going out to a good dinner but I prefer an environment where I can control the light and the music and the people that I'm around and have a more intimate experience. I enjoy welcoming people into my home," she said.
The actress, who is married to Dax Shepard, also revealed that they usually prepare a sweet potato dish during the holidays. "There's so much you can do with it like twice baking it and adding it to be sweet or savory by putting fruit like pomegranates on top or putting maple syrup on top of it," she said.
Bell is also very particular with the kinds of food she and her family eat to the point of actually learning where they came from.
"I think it's important to make eating not just conscious, but fun, and I think it's important to pay attention to where your food is from and what food is going into your body. I knew that from a really young age because I became a vegetarian at 11 and my mom's a nurse so she said if you're going to be a vegetarian you need to know what foods you need and how to feed your body," she shared.
© Copyright IBTimes 2023. All rights reserved.