'Bates Motel' Spoilers: What Happened In The Season 3 Finale? Recap Before The Season 4 Premiere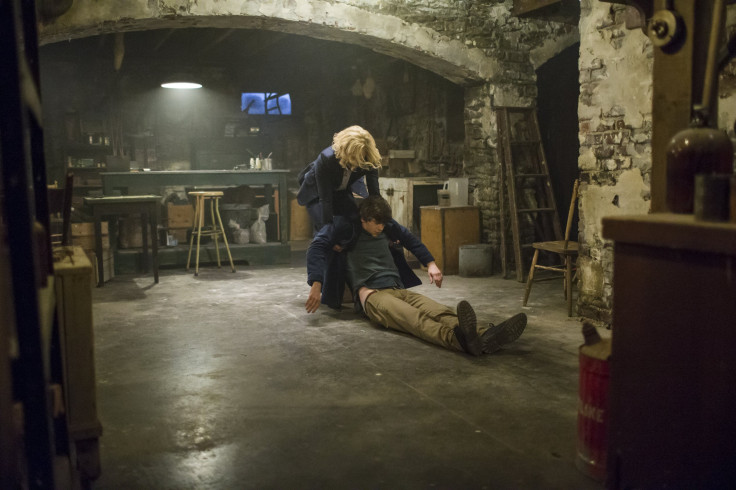 Pack your bags, "Bates Motel" fans. Season 4 of A&E's "Psycho" prequel premieres Monday night, reuniting viewers with Norma (Vera Farmiga) and her mentally unstable son, Norman (Freddie Highmore). The new season is going to be full of twists and turns as it becomes clearer that Norman needs professional help. But those who watched the first three seasons already know that nothing is ever simple in the small town of White Pine Bay.
As previously reported, Season 4 will focus on Norman's deteriorating "condition." His mother will become more "fearful and desperate" as she attempts to get her son the help he needs. Meanwhile, Sheriff Romero (Nestor Carbonell) will continue to get wrapped up in the Bates family drama as the secrets pile up.
But where did "Bates Motel" fans leave off in the Season 3 finale? We're looking back at the action-packed final episode:
Emma and Dylan's Kiss
The chemistry between Emma (Olivia Cooke) and Dylan (Max Thieriot) was apparent all season, but the two didn't act on their feelings until the final episode. Things got complicated when Dylan put his life on the line to get Emma the money she needed to have a lung transplant. However, Emma panicked when she learned that she had 90 minutes to get to Portland for the life-changing transplant. Fearing her body would reject the lungs, Emma didn't want to take the risk. But after Dylan pulled her in for a kiss, she changed her mind and agreed to the procedure.
Welcome to Pineview Mental Institution
Norman's been struggling for some time, but Norma finally realized that she had to get her son some help in the finale. She went to Pineview Mental Institution to inquire about admitting her son, but she lacked a referral from a doctor or the money to afford live-in treatment. Despite all that, she still approached Norman about getting him help — and that didn't end well. Norman ended up packing his things to run away with his old friend Bradley (Nicola Peltz), who returned to White Pine Bay the episode prior.
The Takedown of Bob Paris
The Season 3 finale of "Bates Motel" wrapped up the storyline of Bob Paris (Kevin Rahm) and the Arcanum Club. While Bob was a threat to Romero and Norma throughout the entire season, the sheriff managed to get the upper hand when the DEA got involved. In one last-ditch attempt to protect Norma, Romero gave Bob a 10-minute heads-up to escape before the DEA swooped in to arrest him. But the decision to alert Bob wasn't a kind gesture.
An armed Romero met Bob on board his boat as he was about to flee White Pine Bay. Bob promised to stay quiet about the Bates family, but Romero had no intention of letting him live. He shot Bob three times, killing him.
"Mother" Norman
In an attempt to keep Norman from running away, Norma knocked her son out with a doorstop after getting in a scuffle with him. She restrained him in the basement until Dylan could come home, but she didn't tie him up well enough. Norman was able to escape the house and run away with Bradley.
While Bradley was looking for company on the road, she got more than she bargained for. Norman's mind shifted into is "Mother" mode, and he began talking to Bradley as if he were Norma. Things quickly turned violent as "Mother" accused Bradley of trying to come between her and Norman. "Mother" strangled Bradley before fatally slamming her head into a rock.
The Season 3 finale concluded with Norman placing Bradley's body in the trunk of the car and driving it into the water. Despite committing the crime himself, Norman believed that his mother was the one who killed Bradley.
"Bates Motel" Season 4 will pick up shortly after the events from the finale. According to the episode 1 synopsis, Norma will be searching for her son, who will find himself in "unfamiliar surroundings."
Watch the drama unfold when the premiere airs on A&E on Monday, March 7, at 9 p.m. EST.
© Copyright IBTimes 2023. All rights reserved.