'Batman: Arkham Knight' PC Fix Coming In September; First DLC Receives Flak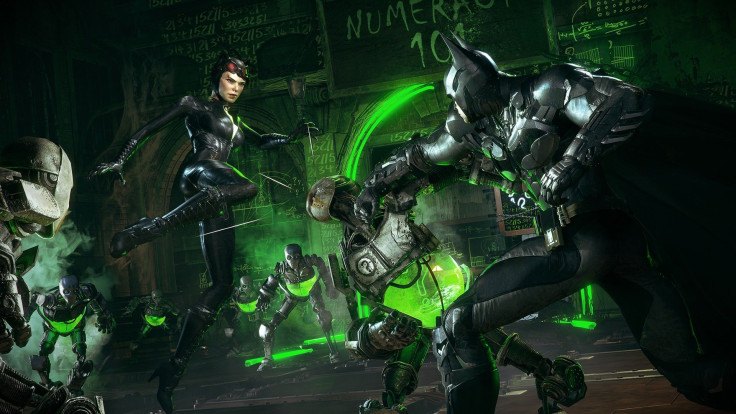 Spring is the season to mark for fans who are still waiting to play "Batman: Arkham Knight" on personal computers. This appeared to be the promise as seen in the latest leaked documents linked to Rocksteady Studios' ported Batman title.
After the launch of this very buggy and unplayable PC port of "Batman: Arkham Knight," Warner Bros. Interactive Entertainment pulled the title from shelves and offered refunds to those who had bought preordered copies. Now, Ars Technica has reported that more than a month will be needed to relaunch the fixed "Batman: Arkham Knight" PC edition. Its report was based on leaked documents via EB Games Australia. The September release date of the PC port was dated for Australian territory. However, Warner Bros. has not confirmed the official release date.
One thing that will be not coming to the PC until the awaited fix is the Batgirl downloadable content. After the release of the trailer, many fans believed that this was the enhancement "Batman: Arkham Knight" had been waiting for.
However, it appears the first DLC pack is not worth the price that has been tagged to it. The expansion operates as a prequel to the main game, but given the very short experience that players will have with it, the extra cost seems to be unjustified, Forbes reported.
According to Forbes, the extra mission amounted to almost an hour's worth of gameplay. What didn't play out well for those comparatively few minutes of gameplay is the lack of creativity and uniqueness that could have come with having Batgirl as the main playable character. Eurogamer noted that Batgirl's capabilities in hacking did not even turn up new gadgets that could have made her character stand out more.
While the DLC offers the bonus of playing as Batgirl, reviews are now pouring in that it could and should have been offered as free DLC instead. Given the issues that "Batman: Arkham Knight" has faced, this observation does not come as a surprising reaction.
Still, players who already have purchased the Season Pass can look forward to a couple of character skins being dropped into "Batman: Arkham Knight" next month, as reported by the Verge.
Fans of Tim Burton's take on "Batman" way back in 1989 will be able to get Michael Keaton's Batmobile from when he played the role of the Caped Crusader. In addition, three other Batman skins that date back to the 1970s and the prequel to "Arkham Origins" will be joining the gang. Topping it all off are two skins for Robin and a skin for Catwoman.
"Batman: Arkham Knight" Batgirl DLC (Credit: YouTube/PlayStation)
© Copyright IBTimes 2023. All rights reserved.