'The Batman' Star Zoë Kravitz 'Incredibly Happy' With Channing Tatum, Wouldn't Mind Having A Child
KEY POINTS
Zoë Kravitz is doing well in her career, while her relationship with Channing Tatum is reportedly getting serious
The "Batman" star reportedly confided in people close to her that she wouldn't mind having a kid with the "Magic Mike" actor
Kravitz is looking at a possible future with Tatum because she knows he has a good track record as a dad
Zoë Kravitz and Channing Tatum are reportedly getting serious with their romance.
Kravitz and Tatum sparked dating rumors in January 2021, shortly after she filed for divorce from her husband, Karl Glusman. They haven't publicly confirmed their status, but many referred to Tatum as her boyfriend. When Kravitz graced the cover of Elle magazine's March issue, she was asked about her relationship with Tatum. She declined to confirm their romance and only said, "I'm happy."
Meanwhile, an unnamed source told Page Six that "The Batman" star was already looking at a future with the "Magic Mike" actor.
"Things are going great with Channing and she is incredibly happy," the source told the outlet. "She is in a good place career-wise, and he has a good record of being a dad."
Kravitz reportedly confided that she "wouldn't mind having one kid" with her rumored beau. Tatum shares 8-year-old daughter Everly Elizabeth Maiselle Tatum with ex-wife Jenna Dewan.
In 2020, the Catwoman actress was seemingly not open to the possibility of having a baby when asked about the same subject while she was still married to Glusman. She even admitted that she found it offensive when people asked her about having a baby just because she was married.
"A lot of people ask the question, 'When are you gonna have a baby?' or say things like, 'When's the baby?' and I really get offended by people assuming that's something that I have to do because society says so," the "Mad Max: Fury Road" star said when she appeared on Dax Shepard's the "Armchair Expert" podcast. "Right now, I'm certainly not in a place where I think I'm able to do that just 'cause of work and also just, man, I don't know, I like my free time."
The 33-year-old actress' career is currently on fire. "The Batman," where she stars as Catwoman, made $128.5 million over the weekend. She also received praise for her performance in the latest DC superhero movie from her pal Taylor Swift, who said she was "The Catwoman of Dreams." Her stepdad, Jason Momoa, also complimented her performance in the film, saying she was "perfect as Catwoman."
Momoa attended the premiere of "The Batman" in New York and the afterparty. The "Aquaman" actor was spotted bonding with Kravitz's boyfriend. The "Dune" actor was also asked if he approved of Tatum for Kravitz, and he gave an affirmative response.
"Oh yeah," Momoa said, adding, "He's wonderful. ... She's a big girl."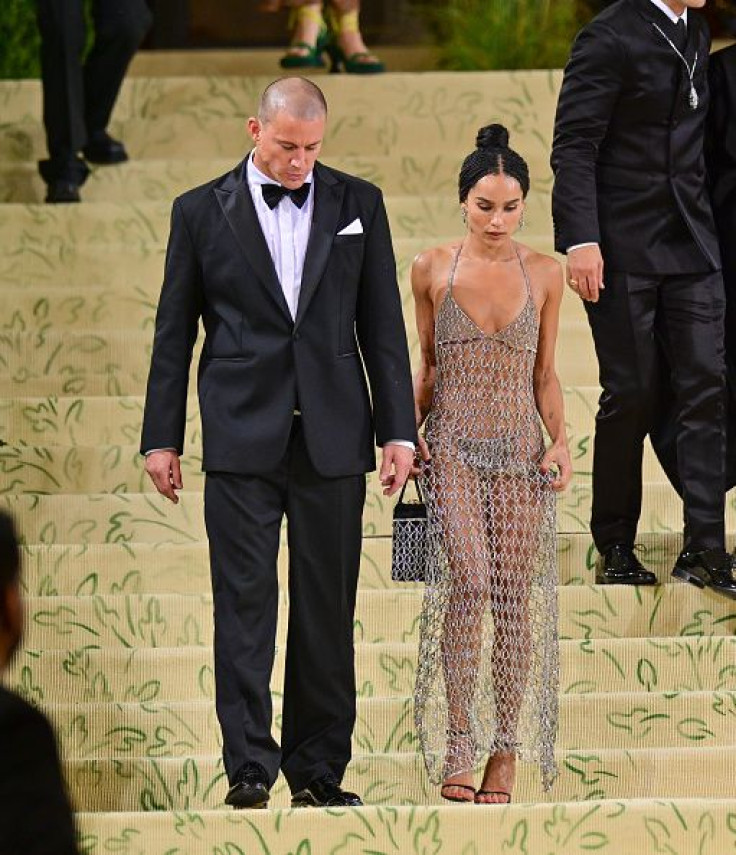 © Copyright IBTimes 2023. All rights reserved.