'Batman v Superman: Dawn Of Justice' Star Jeremy Irons Describes What's Different About His Version Of Alfred Pennyworth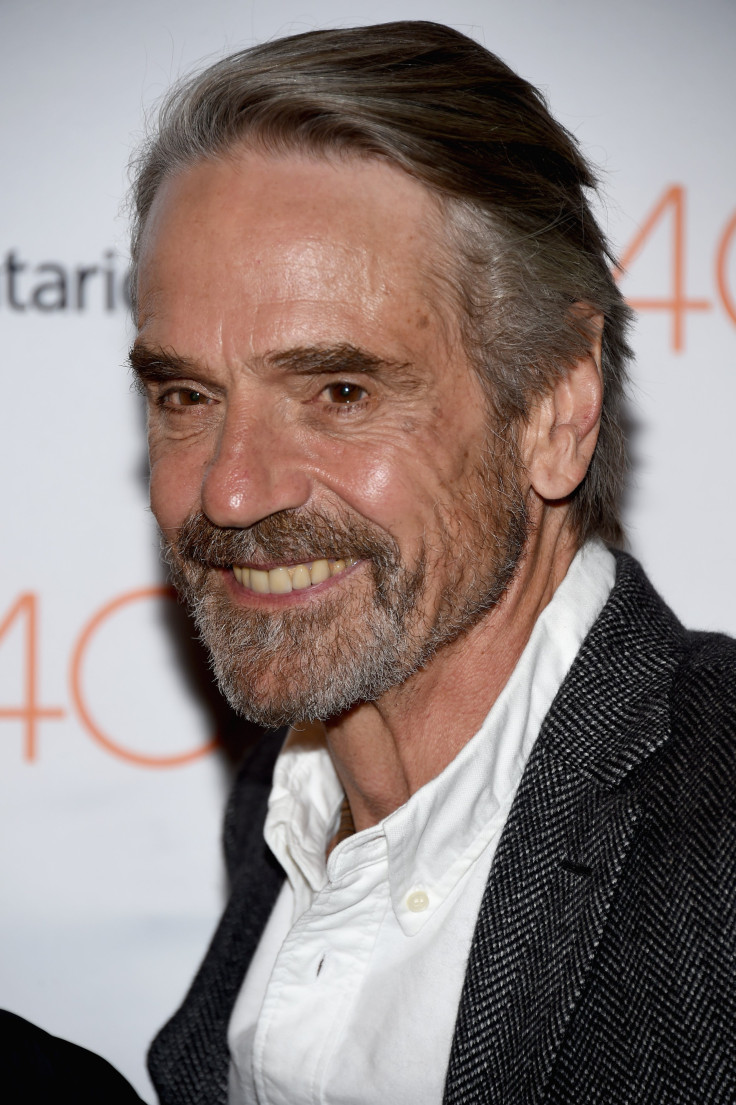 While everyone is clamoring for information about Ben Affleck's Batman or Gal Gadot's Wonder Woman in the upcoming film "Batman v Superman: Dawn of Justice," very few people are paying close attention to Jeremy Irons upcoming role as the Dark Knight's trusty butler and man servant, Alfred Pennyworth. Now, the actor is finally opening up about what audiences can expect from his portrayal of the comic book character.
Speaking with the Toronto Sun to promote his new movie "High Rise" at the Toronto International Film Festival this week, the actor shared what fans can expect when Alfred hits the big screen, once again, in the new Warner Bros. and DC Comics cinematic universe kickoff.
"Zack Snyder, the director, wanted to create a completely different Alfred," he said. "So I felt I didn't have to carry any baggage from previous ones. It's sort of a reincarnation if you'd like. I had a feeling I was creating my own Alfred, more of a man who can actually do anything if he has to."
It seems that Irons, 66, will be playing a much more physically capable version of Bruce Wayne's butler than audiences have seen in the past. As CinemaBlend points out, despite Batman's film canon having six different actors play Batman since Adam West first donned the cowl on the big screen, only two actors have previously played Alfred. For both of Tim Burton's Batman movies, as well as Joel Schumacher's movies, Alfred was played by Michael Gough. Once Christopher Nolan and Christian Bale took over the franchise in 2005, Michael Caine took over.
While Gough's character was a wise-minded but physically feeble man, Caine took a slightly different approach, getting into the action by knocking out a guard in the first of the "Dark Knight" trilogy and hinting that he spent time as a soldier abroad in the sequel. Now, it seems Snyder and Irons want to pick up Caine's baton and run with it.
Hopefully fans respond well to Irons' portrayal of the character. According to ScreenRant, rumors indicate that Ben Affleck's Batman will have more screen time than Henry Cavill's Superman when the upcoming movie hits theaters on March 25, 2016.
© Copyright IBTimes 2023. All rights reserved.