'Batman v Superman' v Ben Affleck: What A Flop Would Mean For The 'Dawn Of Justice' Star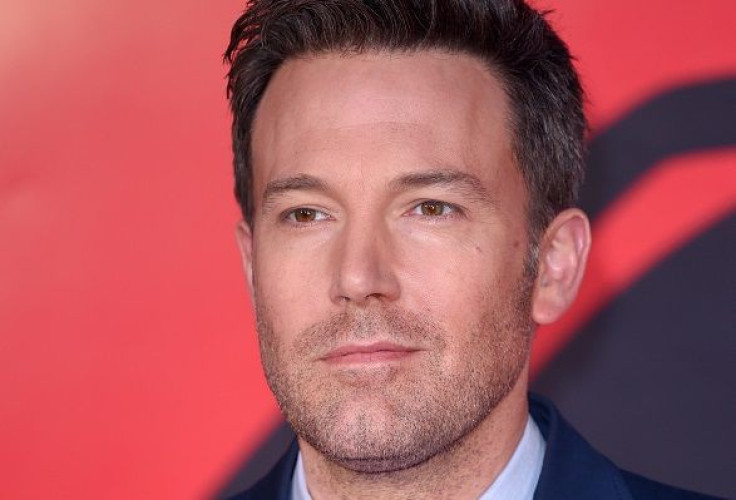 Superheroes are supposed to save people, right? Tell that to Ben Affleck. Every time the actor dons a cape or a mask, it seems to leave him the worse for wear. Now he is taking on the iconic role of Batman in Warner Bros.' "Batman v Superman: Dawn of Justice," which premieres Friday.
Affleck has been one of Hollywood's biggest names since he came on the scene with "Good Will Hunting" in 1997. Since then, despite mixed reviews of his acting chops, he has enjoyed a high-profile career both in front of and behind the camera. But to put it bluntly, "Batman v Superman" is supposed to be bad — very bad. It remains to be seen if ticket sales will reflect the reviews, but for Affleck, who has spent the last five years quietly rebuilding his box office reputation after his last shot at cinematic superheroics left him in an eight-year funk, a flop could be a major setback.
"This is certainly bad news for Ben Affleck, the actor, who made a huge comeback with 'Gone Girl' in 2014," said Jeetendr Sehdev, a celebrity branding authority and marketing professor at the University of Southern California, who draws a distinction between Affleck's acting career and his writing-directing projects. "Ben Affleck has struggled for a while to establish himself as a bona fide Hollywood leading man. Industry leaders have long thought that he lacks star quality compared to his peers."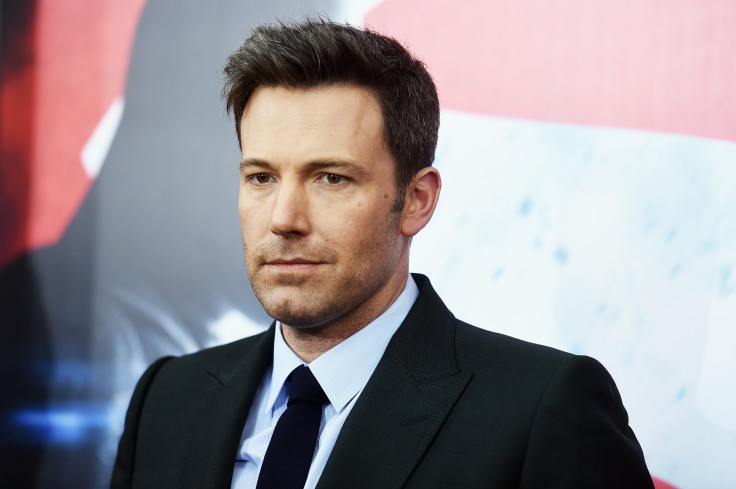 "Batman v. Superman" will not help Affleck on that front. The 43-year-old actor may not be the chief source of critics' scorn, but the superhero blockbuster is in need of a hero itself after being ravaged by the press. The movie currently holds a paltry 33 percent positive rating on review aggregate site Rotten Tomatoes.
"[Director] Zack Snyder's would-be game-changer sets the big business of spandexed spectacle back a step, because — shocker! —watching Batman and Superman rage at each other like little boys makes for a pretty tedious two and a half hours," wrote the Daily Beast's Jen Yamato. "When you walk away from the terminally unfocused 'Batman v Superman' with no desire to see another Batman or Superman story ever again, someone up the chain has made a terrible mistake."
Even if moviegoers still turn out for "Batman v Superman" — the film has already had a solid international opening — that does not necessarily mean Affleck's stock is safe.
"Everybody has already heard of Ben Affleck, but whether or not they are convinced that he can be a true A-list actor in Hollywood is a different story," said Sehdev, who explained that the box office success of a comic book movie is often attributed to the source material's immensely marketable brand, not the actors themselves. And the negative buzz surrounding "Batman v. Superman" could, perhaps unfairly, still reflect poorly on Affleck.
This is not the first time Affleck has been here. In 2003, he took his first shot at a superhero blockbuster in "Daredevil." The movie was both a critical and commercial disaster, grossing only $102 million domestically and damaging Affleck's standing as a leading man. He would not anchor another movie that grossed more than $50 million in the U.S. again until 2010's "The Town" — "He's Just Not That Into You" grossed $96 million, but Affleck played a supporting role in an ensemble of A-list stars, including Jennifer Anniston, Drew Barrymore, Bradley Cooper and Scarlet Johansson. In that span, Affleck starred in a series of critical failures, including "Gigli" and "Jersey Girl."
"The Town," directed by Affleck, represented an apparent turning point. By then an established director after 2007's "Gone Baby Gone," Affleck cast himself in "The Town" and 2011's "Argo," in which he turned in capable performances in well-reviewed movies — the latter won Best Picture at the Oscars. In 2014, Affleck earned a role with award-winning director David Fincher in "Gone Girl," suggesting he did not also have to be behind the camera to carry a prestige movie. It looked like Affleck was on his way to a newly acclaimed acting career. That makes "Batman v Superman" a curious choice.
Watch the trailer for "Batman v Superman" below:
"The only reason you would take a movie like this is if there were not a lot of other offers coming in," said Sehdev, suggesting that Hollywood execs are still not sold on the idea of Affleck as a "serious" actor.
An Affleck apologist might point out that Christian Bale and George Clooney have both played the caped crusader — Clooney in 1997's "Batman and Robin" and Bale, starting in 2005 with "Batman Begins" — and gone on to acclaimed, award-winning acting careers. But both of their turns at Batman came towards the upswing of their careers. Neither had starred in a high-grossing Hollywood movie before their Batman performances.
Marvel Studios may stack its movies — "Iron Man," "The Avengers," — with A-list talent, but those movies are often ensemble pieces ("The Avengers") and those that are not ("Captain America," "Thor") do not star what would be considered "serious" actors. Robert Downey Jr., who has an Oscar nomination to his name, would seem to be the exception for carrying the "Iron Man" movies. But Downey used the franchise as a comeback after a much-publicized battle with drug addiction and has largely steered clear of prestige movies since taking on the role.
There is also the simple fact that even relative to blockbusters, "Batman v Superman" was perhaps not the wisest project for Affleck to join. The film largely existed to set up a "Justice League" franchise for Warner Bros. and DC Comics — a business-first, art-second endeavor (very different from the Christopher Nolan "Batman" franchising starring Bale).
"The studio asked Snyder to make them a 150-minute trailer for their entire slate of superhero films, and he certainly did," wrote Hitfix's Drew McWeeny. "Sadly, like most infomercials, this one promises more than it delivers, and two-and-a-half hours of being hustled left me cold. Whatever it's selling, I'm not buying."
Perhaps Affleck's role was doomed from the start, as fans protested when news broke that he was cast as the new Batman. Affleck won an Oscar for his first movie, "Good Will Hunting," not for acting, but writing (along with co-writer and co-star Matt Damon, who did receive an Oscar nomination for the movie). That may be where Affleck's truest talents reside.
"I think this is going to be a turning point for Ben Affleck," said Sehdev. "I think that this movie is going to solidify the fact that he has a career behind the camera."
FOR FREE to continue reading
✔️ Unlock the full content of International Business Times UK for free
offer available for a limited time only
✔️ Easily manage your Newsletters subscriptions and save your favourite articles
✔️ No payment method required
Already have an account? Log in
© Copyright IBTimes 2023. All rights reserved.