'Battlefield 1' Leak May Reveal Silenced Weapons, New Gadget For Future Update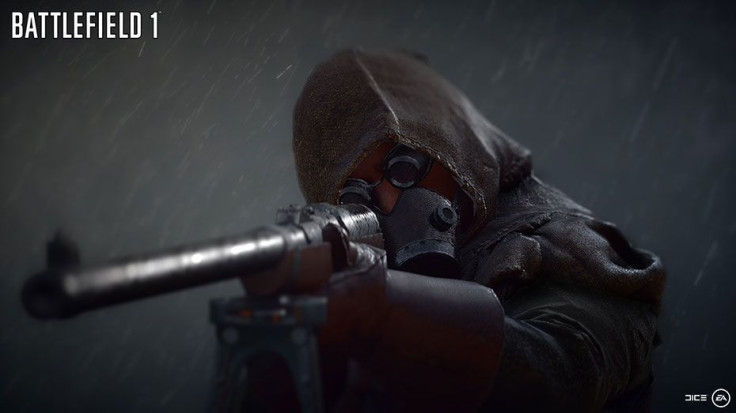 Battlefield 1 just got a brand new update, but we may already have a sneak peek of what comes next. Data miners have found evidence of silenced weapons and a new gadget for the game. YouTube's SL4V3RS4V3R showcases the content in the video below.
The leak focuses on three weapons: a double-barrel shotgun, a sniper believed to be the M.95 Marksman or the M1903 and the C93 pistol. Most of these weapons exist in the game today, but the key change to note is the addition of a silencer attachment. They're variations of the existing weapons that make less noise when fired. We could explain that in greater detail, but it probably makes more sense to watch them in the clip.
On the smaller end of things, it also looks like there are new shell casings and gadgets being tested for multiplayer too. The latter makes a soft tinny noise when thrown on the ground and could be used to distract opponents online. The gadget appears to be some kind of Range Finder binoculars. A gauge on the right side of the scope illustrates how many meters away you are from your target.
Read: Battlefield 1 Spring Update Released With Platoons & New Weapons
If some of these leaks look familiar, it's because you may have seen them at different points during Battlefield 1's single-player campaign. The silenced sniper, casings and even the Range Finder were all used in limited capacity during offline missions.
With that prior existence in mind, it's important to take some of the implications of this footage with a grain of salt. While it's not uncommon for shooter developers to tweak limited campaign weapons and repurpose them for multiplayer, their recent popularity online may involve modding the single-player versions into the game. As such, the guns listed above may not be completely developed for wider use in future updates.
What can't be explained, however, are the files related to the silenced C93 and the double-barrel shotgun. As far as we're aware, that content has never been seen before at any point in time. In fact, the double-barrel in particular seems to have ties to the forthcoming "In The Name Of The Tsar" DLC expansion. In this teaser image, the soldier in front of the horse appears to be holding it. In that sense, while the other leaks are just single-player items, they were found alongside content that appears to have a much more definite future in the game.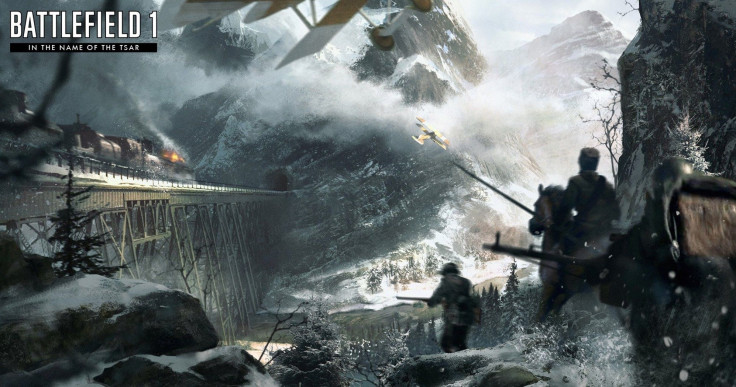 Battlefield 1's spring update released last week with dozens of bug fixes, early Platoon support and tweaks for medics. Following DICE's recent commitment to monthly updates, the leaked weapons and attachments shown here could feasibly arrive at any time. We might eventually see them in greater detail in the new Community Test Environment too.
Battlefield 1 is available now on Xbox One, PS4 and PC.
What do you think of these supposedly leaked weapons and silencers? Will we see more of them in a future update? Tell us in the comments section!
© Copyright IBTimes 2023. All rights reserved.
FOLLOW MORE IBT NEWS ON THE BELOW CHANNELS