'Battlefield 4' Problems: EA DICE Addresses Rubber Banding Issue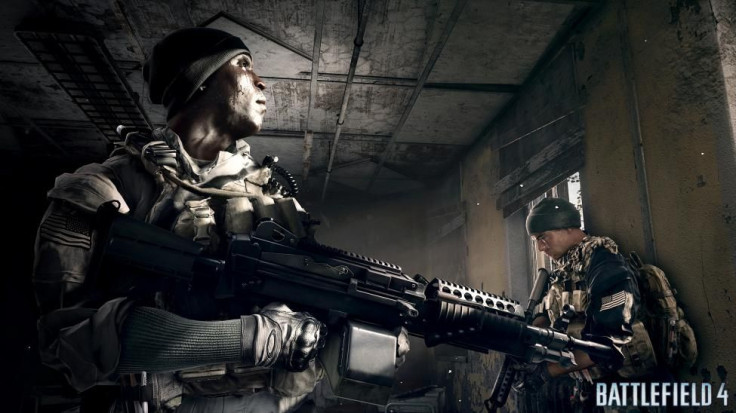 EA DICE addressed the issue of rubber banding in "Battlefield 4" on Tuesday via an official blog post. "We wanted to provide a quick update on the issues with Battlefield 4 'rubber banding' that some players on certain platforms have experienced during matches with 64 players," the Stockholm, Sweden-based developer said.
"Looking into this further, we're unhappy with our server performance, so we'll be upgrading the hardware as soon as possible, investing more to deliver a better experience."
In online gaming, rubber banding occurs when latency is relatively high. Players may appear to move in one direction and then suddenly move back several feet where they once were a few seconds ago. This has been one of the many issues player have faced in "Battlefield 4," which launched last year.
"As soon as we know the exact timetable, we'll let you know the ETA. Reducing lag for these players is absolutely a top priority for us to solve and we expect to have the solution very soon," EA DICE assured players. Despite many updates and time spent reassuring players, many users are still complaining the developer launched a broken game.
Since the first-person shooter launched on Oct. 29, the game has experienced major technical issues and crashes across all platforms. When players voiced their complaints, EA and DICE responded, creating patches for the game.
The title is now available for the next-gen Xbox One and PlayStation 4 in addition to the PS3, the Xbox 360 and the PC version of the game.
DICE has promised that development of future games would be on hold until "BF4" was working correctly.
"We know we still have a ways to go with fixing the game -- it is absolutely our No. 1 priority. The team at DICE is working non-stop to update the game," an EA representative told gaming website IGN in December.
"We know many of our players are frustrated, and we feel your pain. We will not stop until this is right."
Have you experienced rubber banding in "BF4?" Leave a comment or tweet me!
© Copyright IBTimes 2023. All rights reserved.