'Battlefield 6' Could Feature A Robot Dog, Backing Rumored Futuristic Game Setting
KEY POINTS
EA and DICE could announce next "Battlefield" title in May 2021
The game is rumored to have a modern or futuristic setting
"Battlefield 6" is the upcoming game and the sequel to the hit "Battlefield 5" game
More details about "Battlefield 6" surfaced online recently following rumors claiming that the game would launch sometime in May 2021. The latest rumor seemingly supports previous claims that the game would have a futuristic, if not in a modern-day setting. According to the new insider information, the next "Battlefield" title would feature a controllable robotic dog as part of the player's arsenal.
Reliable industry insider Tom Henderson recently shared on Twitter a fresh set of details about "Battlefield 6." According to him, the game would introduce a new mechanic in the form of a dog. However, the canine is not the usual bomb-sniffing dogs gamers see in military Ops. Instead, the insider notes that it is a "controllable robotic dog."
The insider teased that "the dog is more like Boston Dynamics Mule that can run really fast and potentially has a weapon on it. But it looks like it could be a new vehicle type instead of a gadget." He also hinted that the upcoming "Battlefield" game would offer an "accurate representation of 2030's military combat compared to Final Stand. Everything in [the next Battlefield] is developmental weapons and vehicles being developed right now."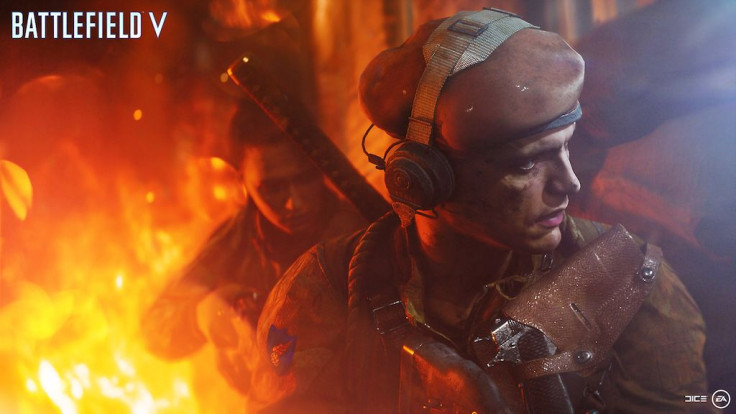 Henderson has been regularly providing interesting details about the next "Battlefield" title from EA and DICE. He previously claimed that the game would feature 128-player maps and would be set in the near future. The insider also seemingly supports the recent rumor claiming that "Battlefield 6" would launch on Xbox Games on day one.
The rumor came from the podcast Xbox Era where the host revealed that the upcoming game could release on Xbox Game Pass at launch. In a tweet, Henderson did not offer any explanation but simply posted a gif showing Robert Redford nodding.
It is worth noting that EA and DICE have not yet revealed the release date of the next "Battlefield" title. It appears that "Battlefield 6" is looking very interesting if the rumors and leaks are to go by.
Both have been very discreet and cautious when saying anything related to the game. In a similar vein, fans should temper their expectations and take this latest claim with a pinch of salt.
© Copyright IBTimes 2023. All rights reserved.