'Battlefield 6' Trailer, Other Details Leaked Anew; Possible Game's Reveal Teased By Developer
KEY POINTS
EA previously said that a new "Battlefield" title is in development
In April, it said more info about the game would be available "soon"
As per rumors, "Battlefield 6" might be announced this June
A few days ago, a couple of leaked screenshots from the supposed trailer of "Battlefield 6," followed by 30-second audio of the reveal trailer, surfaced online. Now, full audio of the game's trailer has apparently leaked. "Battlefield" also posted a cryptic message hinting at a possible timeline when players could get a glimpse of the much-awaited game.
The official "Battlefield" Twitter account recently tweeted that the month of June rhymes with the word "soon." It also mentioned the word boom, which fans quickly linked to the game's destruction system. In April, publisher EA promised that the next "Battlefield" title would be revealed soon, with rumors claiming that an early May reveal might happen. But as per the cryptic tweet, fans should hold tight until June for more "Battlefield 6" news and announcements.
Meanwhile, Comicbook reported about the leaked full audio of the reveal trailer of the next "Battlefield" game. According to the site, industry insider Tom Henderson verified that the audio is legit. There is not much dialogue in the audio, and for the most part, fans can hear the usual movie-like trailer sounds.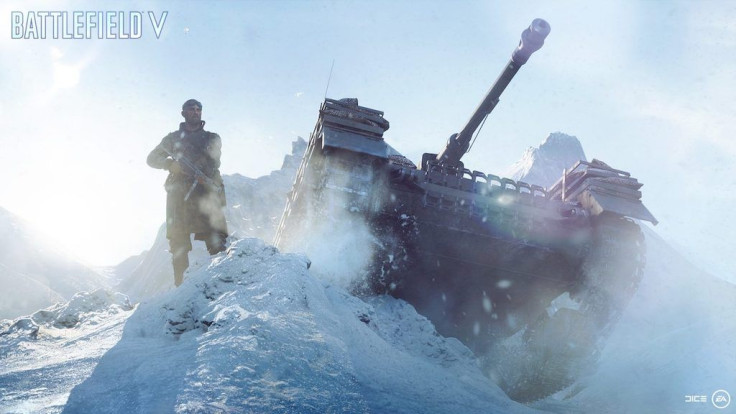 The remarkable thing that fans could note from this supposed "Battlefield 6" reveal audio is the sound of a taking-off rocket near the end of the track. This sound aligns with what Henderson previously said in one of his previous leaks, revealing details about the game's trailer. Also, there is nothing in the audio suggesting the time or period the game is set.
But the presence of a rocket ship and earlier leaks could easily paint a picture of a futuristic game setting. Over the past months, many leaks and rumors about the next "Battlefield" title have surfaced online. Most of these leaks come from Henderson. Recently, the insider shared about the combat-themed robot dogs that players could use as a weapon in the game.
It is worth noting that neither EA nor developer DICE acknowledged these leaks. Fans should therefore temper their expectations about these leaks and take them with skepticism.
© Copyright IBTimes 2023. All rights reserved.