First 'Battlefield 6' Screenshots, Trailer Details And Gameplay Leaked Ahead Of Rumored Official Reveal
KEY POINTS
A new "Battlefield" game is in development
It is expected to come out sometime this year
More details about it have surfaced online recently
A new "Battlefield 6" leak has offered fans the first look at the game's reveal trailer. A massive info dump about the game, which includes its trailer and gameplay details, has also surfaced online recently.
Leaked Screenshots
Two rumored screenshots from the "Battlefield 6" trailer have been leaked online. The images are low resolution but show some interesting details about the upcoming title. The first screenshot appears like a still from a cinematic shot with the HUD removed.
It reveals a view of the remote island from the first-person point of view with several aircraft hovering. The aircraft resembles the V-22 Osprey, but it is hard to confirm this, given the quality of the image.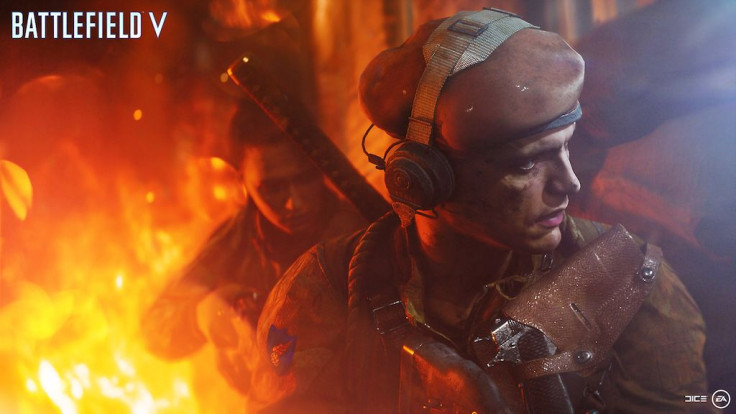 The other leaked image shows the gameplay of the game. It shows a pilot maneuvering an aircraft with the HUD on display. The pilot appears looking out at a space shuttle launch site.
While these images do not offer a substantial amount of information, they highlight the possible serious depth of the aerial combat in "Battlefield 6."
Fans are still debating on the authenticity of the screenshots, which were shared on Reddit by user FeeAdministrative666. Industry insider Tom Henderson, however, earlier confirmed on Twitter the veracity of these photos. The second image seemingly confirms what Henderson drew about the game in the past.
Trailer, Gameplay Details
In a recent livestream, Henderson encouraged "Battlefield 6" fans to ask him questions about the game, therefore giving them more insights about the upcoming sequel. The insider claimed that the game's trailer has a graphics quality comparable to that of a movie. He also said that the upcoming game might be the "best-looking" game ever.
Henderson also revealed that fans could see "the setting, the soldiers, the good graphics, the feature of the game, vehicles, guns, etc." But he warned that the said trailer might offer more questions than answers to eager fans.
In terms of gameplay, "Battlefield 6" will feature more fluid movements in comparison to what the previous installments of the series could offer, the insider also claimed. Henderson also believed that "Battlefield 6" would feature Levolution. He mentioned that it would not be a "gimmick" but more like a core game component.
It is worth noting, however, that these details are not official. Fans should therefore temper their expectations and take these leaks with a grain of salt.
The next "Battlefield" game is confirmed in development and is slated to release sometime this year.
© Copyright IBTimes 2023. All rights reserved.