'Battlefield 6' Announcement Reportedly Happening May 6; More Gameplay Details Leaked
KEY POINTS
EA and DICE confirmed that a new "Battlefield" title is in development
They are yet to reveal the game's announcement date
The game is set to release within 2021
EA and DICE would reportedly announce the new "Battlefield" game on May 6, 2021, according to a reliable industry insider.
The latest information about the new Battlefield" game comes from industry insider ModernWarzone. On Twitter, the insider claims that the game would be officially announced on May 6. Unfortunately, the insider cites "recent rumors" as the source of information. "This is shaping up to be a massive week for gaming news," the insider adds.
Sadly, the rumor does not say what time the official reveal would take place on May 6. Based on the previous announcement pattern, game debuts usually happen at noontime or in the early afternoon. While many believe that the official announcement would happen this week, several sources like Tom Henderson believe that he has not heard anything about the "Battlefield 6" trailer this week.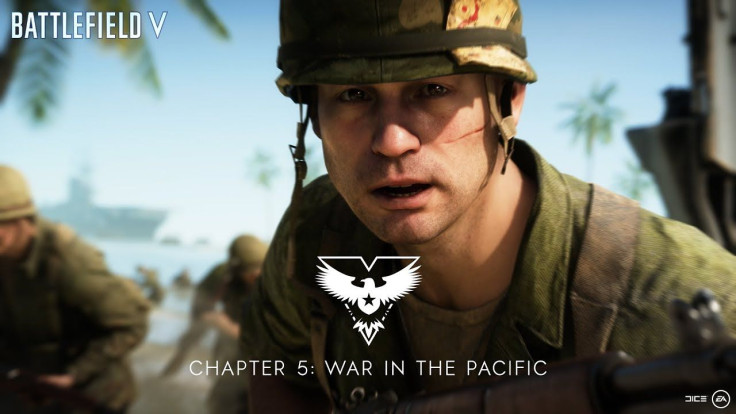 Henderson claims that the official trailer of the next "Battlefield" game is set to launch anytime this month. Aside from the official announcement, Henderson has provided fans with a plethora of information about the upcoming title. Lately, the insider shared another image on Twitter, showing a couple of combat-oriented robot dog sketches.
According to him, these robot dogs would be an option in the upcoming "Battlefield" title. Many fans commented on Twitter that EA and DICE have definitely made the game futuristic and some gamers might not be ready for it yet. Others are actually disappointed about this, saying they are not fans of futuristic settings.
Whether or not the official announcement of the new "Battlefield" happens on May 6 remains to be seen. However, it is worth noting that these details are not official. Fans should temper their expectations and take this information with a pinch of salt.
EA and DICE already confirmed that a new "Battlefield" title is in the works. The game is originally set to release sometime in the latter part of 2021. There has been no word on the launch platforms of the upcoming "Battlefield" title. Rumors have it, however, that it might release on PC, previous generation consoles' Xbox One and PlayStation 4 and new generation consoles' PS5, Xbox Series S and Xbox Series X.
© Copyright IBTimes 2022. All rights reserved.
FOLLOW MORE IBT NEWS ON THE BELOW CHANNELS