'Batwoman' Star Nicole Kang On Mary's 'Beautiful Opportunity' And Gotham's Most Complicated Sisterhood
"Batwoman" finally has another player on her team [Spoiler Alert: "Batwoman" Season 1, episode 17 is about to be discussed]. Mary, played by Nicole Kang, finally told Kate Kane (Ruby Rose) that she knows she is Batwoman. She gave a panicked Kate an emotional speech that helped the hero put her cowl back on, and actress Nicole Kang couldn't be happier about it.
"I hesitate to say perfect, but what a beautiful opportunity we had," Kang told International Business Times in a phone interview. "Mary's world is blown up, something she's worked to build, something that meant so much to her mother. It's all destroyed, it's all gone, and yet she zeroes in and hangs on to the living hero she knows so well and helps Kate snap back into seeing her as Mary has always seen her."
In Sunday's episode, titled "A Narrow Escape," Mary tells Kate how it makes perfect sense that she is Batwoman because she has always lived by Batwoman's values. She has always broken the rules for the greater good and tried to protect her loved ones.
"The speech doesn't come from nowhere. It's something that she's felt. It's something that she's thought about deeply, I think," Kang explained. "One of my favorite lines is, 'You don't have to be a hero, you just have to keep going,' and I think that's so true for all of us actually in this moment….When the days are hard and in quarantine, you don't have to be a hero, you don't have to solve every single problem. You just have to keep going, and I think that was such a beautiful thing.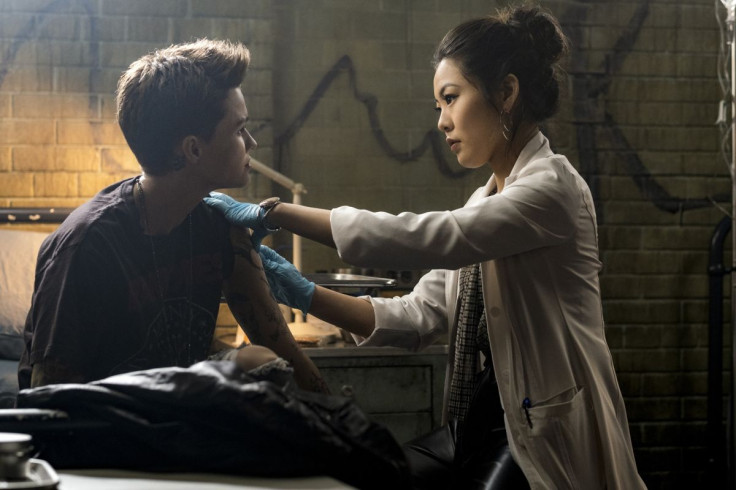 "She was able to relieve Kate of this huge monster burden I think Mary sees atop Kate's shoulders, and she was like, 'Let me just take one of those packages off. Let me just take one of those huge, huge weights off your back for a second and have you rest and so you can get up and keep going.' I think it's such a moment out of love and compassion even when the world is falling down."
Kang commended showrunner Caroline Dries and the "Batwoman" writers room, but she said director Paul Wesley was also to thank. Though the former "Vampire Diaries" star has directed for The CW plenty recently with episodes of "Roswell, New Mexico" and "Legacies," it's his first time directing an Arrowverse show.
"I've so adored working with him," Kang told IBT. "Somebody who's worked on a show, been in my position, really, really understands an actor's needs in that moment…There's no micromanaging and he's following the moment and he's in the room, he's seeing that things are firing. … seeing what is there and what is truth and just trying to elevate it."
Kang is excited to continue Mary's story in the remaining episodes of "Batwoman" Season 2 and Season 3 (The CW renewed it earlier this year). She hopes to continue exploring the complicated family dynamics in the future. "[Alice has] seen Mary as a threat and that's not going away. And that's at the core of the show, it's about sisters, and Mary is in that triangle," the actress noted. "She's a point in that triangle of sisterhood, and so anything within that triangle is explosive to me. So I really do relish in their sister thing. I hope we get more of the three of us actually."
First up, however, is exploring more of Mary's relationship with her stepfather Jacob Kane (Dougray Scott). "You're going to see it explode a little bit, and me and Dougray were so excited to sink our teeth into it… we were joking what a family therapy session would look with Jacob and his three daughters. But I'm so excited to delve into that relationship because it is so layered.
"I'm really excited to see more things with them, especially because that inner household has sort of crumbled from when we saw them eating breakfast [in episode 2]. So redefining the family structure is going to be a huge part of, maybe not this season, but definitely blowing it up this season."
"Batwoman" Season 1 airs Sundays at 8 p.m. EST on The CW.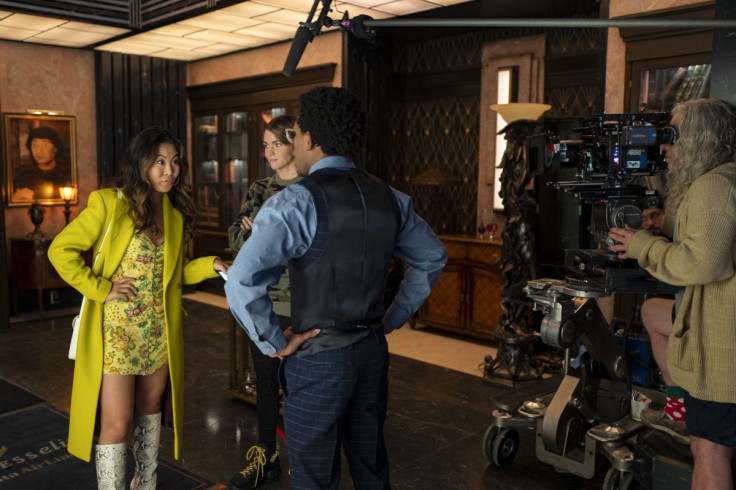 © Copyright IBTimes 2022. All rights reserved.
FOLLOW MORE IBT NEWS ON THE BELOW CHANNELS