BB King Quotes: Celebrate The King Of Blues' Life With 9 Of His Most Famous Sayings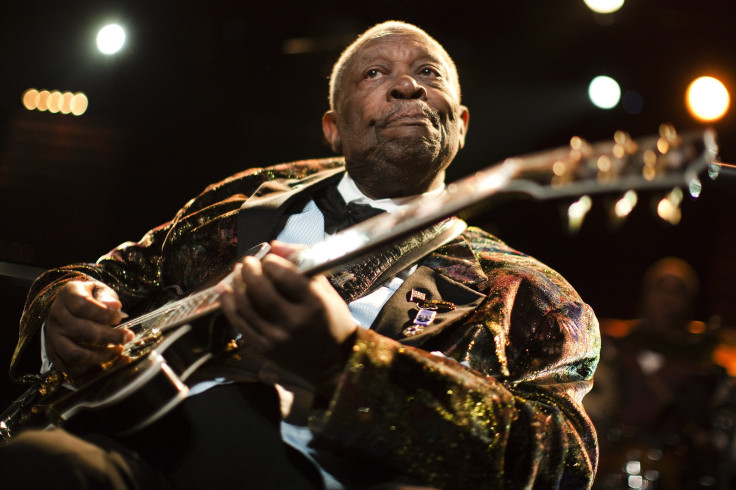 Riley B. King, the iconic blues artist known as B.B. King, died Thursday night in Las Vegas. He was 89.
Two weeks prior to the Mississippi native's death, it was revealed that the "King of Blues," who was born in September 1925, was in home hospice care after suffering from dehydration. BBC reported that legendary guitarist, known for his chart-topping tunes like "Three O'Clock Blues" and "You Upset Me, Baby," was in care for a diabetes-related disease before dying in his sleep.
B.B. King is survived by his 11 children and will be remembered through his music and his words. Check out nine quotes from the King himself, courtesy of Esquire, the Guardian, African American Quotations and Brainy Quote:
"The beautiful thing about learning is nobody can take it away from you."

"Growing up, I was taught that a man has to defend his family. When the wolf is trying to get in, you gotta stand in the doorway."

"The blues was bleeding the same blood as me."

"I liked blues from the time my mother used to take me to church. I started to listen to gospel music, so I liked that. But I had an aunt at that time, my mother's aunt, who bought records by people like Lonnie Johnson, Robert Johnson, Blind Lemon Jefferson and a few others."

"I don't have a favorite song that I've written. But I do have a favorite song: 'Always on My Mind,' the Willie Nelson version. If I could sing it like he do, I would sing I every night. I like the story it tells."

"We all have idols. Play like anyone you care about, but try to be yourself while you're doing it."

"There are so many sounds I still want to make, so many things I haven't yet done."

"When I eventually drop, I pray to God that it'll happen in one of three ways: Firstly, on stage or leaving the stage, then secondly in my sleep. And the third way? You'll have to figure that out for yourself!"

"I don't think it's meant for man to know everything at once."
© Copyright IBTimes 2023. All rights reserved.