The Beatles Coming To 9 Streaming Services Including Apple Music, Spotify And Tidal From Christmas Eve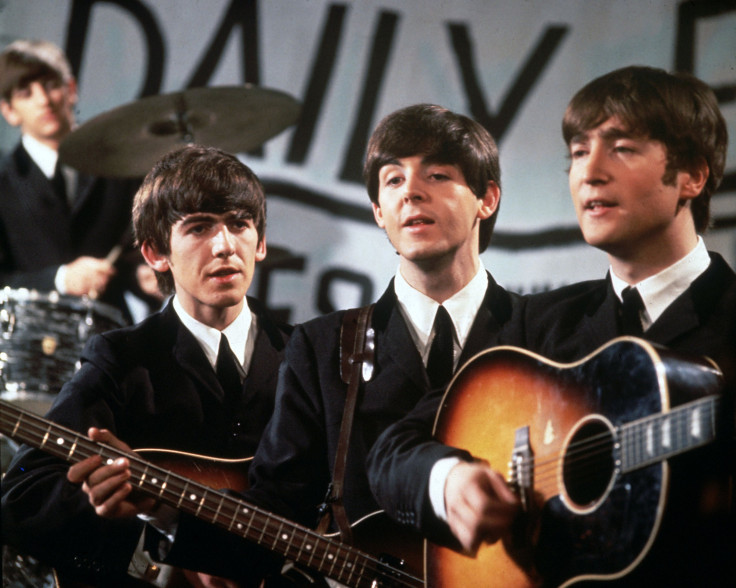 The Beatles' entire back catalog will be available to stream on services like Spotify, Apple Music and Tidal starting Dec. 24, after Apple Corps, the band's record label, finally agreed to allow the music to be available on what's fast becoming the most important revenue stream for the music industry.
On its website, the label announced: "On December 24 at 12:01 a.m. local time -- here, there and everywhere -- the Beatles' music is available for streaming worldwide."
While some artists have chosen to sign exclusive deals with particular streaming services, the Beatles' music will be available on nine services from launch, including Apple Music, Spotify, Google Music, Amazon Music, Deezer, Tidal, Slacker Radio, Napster/Rhapsody and Groove.
Announcing the deal, Spotify said: "Fans will be able to stream all 13 remastered studio albums, as well as four essential collections from the greatest band in modern history." Crucially, and unlike artists like Taylor Swift, the Beatles' music will be available on the free version of services like Spotify as well as the paid-for version.
The Beatles were one of the last major artists to hold out against the move to digital downloads, eventually agreeing on a deal with Apple to bring their music to iTunes in 2010 — and within a week 2 million tracks had been downloaded. The relationship between Apple and The Beatles' record label Apple Corps had previously been tempestuous, with a trademark feud ending only in 2007.
Signing deals with so many streaming services at once indicates just how important this part of the music industry now is, and the only reason it has taken the Beatles so long to join the party is down to commercial interests.
"There's a really simply reason why the Beatles catalog took so long to join streaming services -- their publishers didn't want to do anything to damage potential sales of reissues and retrospectives -- it's a very lucrative catalog," Mark Mulligan, from media research firm Midia, told the BBC.
The huge back catalog of Beatles music that will be available includes the following albums:
Please Please Me
With The Beatles
A Hard Day's Night
Beatles For Sale
Help!
Rubber Soul
Revolver
Sgt. Pepper's Lonely Hearts Club Band
Magical Mystery Tour
The Beatles
Yellow Submarine
Abbey Road
Let It Be
The Beatles 1962 – 1966
The Beatles 1967 – 1970
Past Masters (Volumes 1 & 2)
1
© Copyright IBTimes 2023. All rights reserved.
FOLLOW MORE IBT NEWS ON THE BELOW CHANNELS