'Beauty And The Beast' Star Austin Basis Reveals Why JT's Potential Powers Could Hurt His Relationship With Tess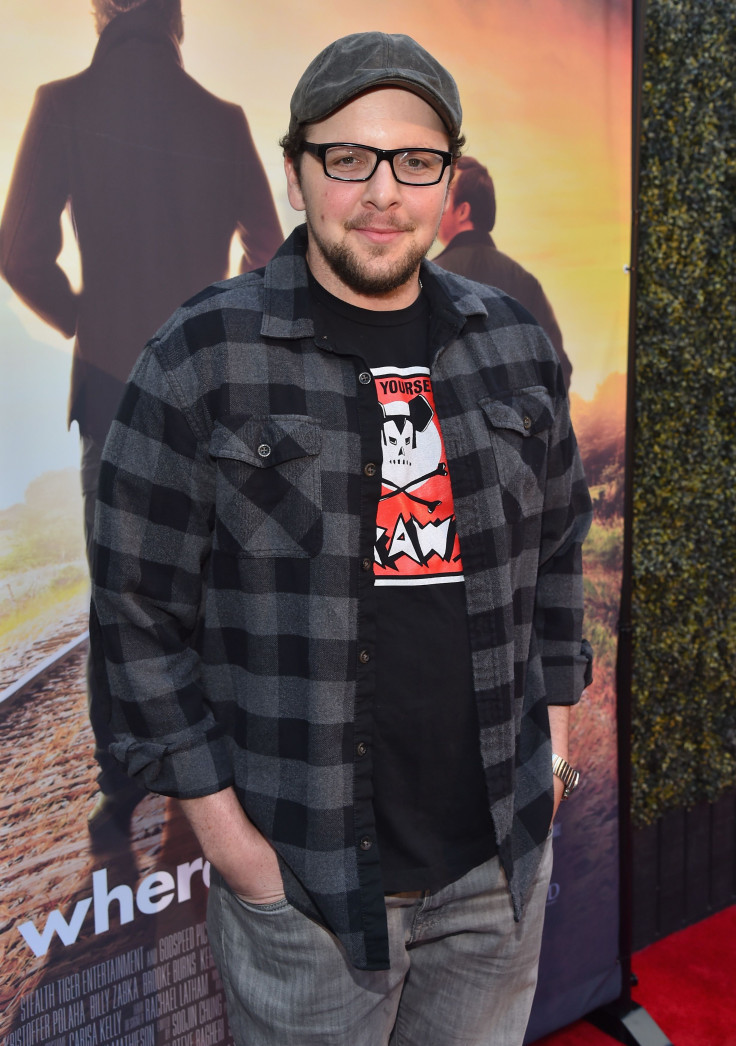 JT might be a whole lot more than a sidekick soon. Austin Basis, who plays the professor on the CW's "Beauty and the Beast," spoke to International Business Times and revealed a few spoilers about JT's future. With the life-saving serum in his body, it seems like he could have superpowers soon. However, that might not be a good thing.
Last week, Agent Thomas (Arnold Pinnock) revealed that the serum that saved JT's life is the same medicine that is being used in the mysterious experiments that Cat (Kristin Kreuk) and Vincent (Jay Ryan) are investigating. The people from the experiments have developed abilities, like control of electricity or super strength. Basis shared that JT will learn more about the serum in Thursday night's episode.
"JT is continuing to explore his situation," Basis told IBTimes. "And we'll make some progress tonight and we'll find out some more information about that."
Basis revealed that the potential powers are a "double edged sword." Even though superhuman abilities would be nice, the side effects might not be so great. "The unknown freaks him out," Basis explained. "He's a scientist and he wants to know the specific details of what's in it, what the side effects are and how it's going to affect his life and the life he's kind of established for himself, especially now that that life includes Tess."
Speaking of Tess (Nina Lisandrello), we also got Basis to dish on JT's love life. After meeting her family, things seem pretty stable between the two. The actor emphasized that the couple has only just gotten together.
"Their relationship is still new, so it's [reminiscent of] late season 1, early season 2 of Vincent and Catherine," the New York native said. "Though not having been through nearly as much as Vincent and Catherine, they still are in the growing phase of their relationship, so there's definitely feelings … and those feelings grow throughout the season."
However, JT might not be able to focus on his new girlfriend. Basis hinted that the possibility of powers could distract Vincent's best friend and put his relationship with Tess at risk. "If JT can't figure it out, it's going to adversely affect the attention," he teased. "He's going to focus more and more attention on himself and his vision and what's going on with him and neglect or not be able to focus attention on his woman. So that could adversely affect the relationship in later episodes."
Basis said that he hopes that they can get over any struggles they face in the future and that Tess and JT are together when the series ends. "I just want JT guilt-free, happy, successful, hopefully still in a relationship with Tess," he said. "And them both doing what they want to be doing in a world that allows them to put each other first and to live the life that they deserve."
The show isn't over yet, so fans shouldn't expect happily ever after to come soon. In fact, there might be dark times ahead. The actor also revealed that although he is filming "Beauty and the Beast" Season 4 already, viewers should still worry about the characters they love in Season 3.
"Pretty much every season, almost every episode, someone is at risk of the main characters," Basis explained. "We've had a couple deaths throughout the first couple seasons, and there will be more death unfortunately and we'll lose characters." Fans will have to tune in to find out who doesn't make it.
"Beauty and the Beast" Season 3 airs Thursdays at 8 p.m. EDT on the CW. Who do you think will die? Sound off in the comments section below!
© Copyright IBTimes 2023. All rights reserved.