'Beauty And The Beast' Renewed For Season 4; Season 3 Premiere Date And Spoilers Revealed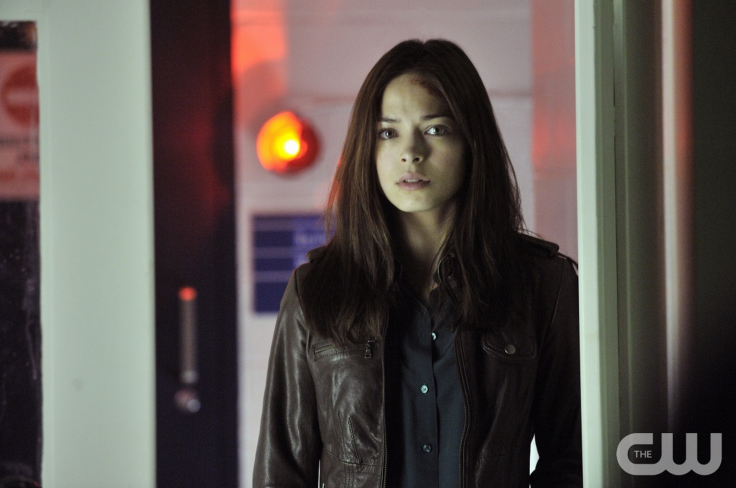 "Beauty and the Beast" Season 4 officially has the green light. After much debate and conflicting reports, fans weren't sure if they could believe their show was picked up before the CW even revealed a Season 3 premiere date. Beasties were thrilled when the CW officially announced the Season 4 pickup as well as a Season 3 premiere date, Thursday, May 21, at 8 p.m. EST.
Fans weren't sure the show would be renewed. After receiving low ratings, the "Beauty and the Beast" writers even wrote the Season 2 finale to tie up enough loose ends to be a series finale. Season 2 averaged less than 1 million viewers, which isn't great, even by CW standards. However, "BATB" is one of only a few summer programs, so a small number of viewers is likely much better than none at all.
Still, with a shortened Season 3 with no premiere date, fans questioned early reports that said "BATB" was renewed for Season 4. Playback first reported the renewal, and costume designer Catherine Ashton tweeted that the show had been picked up for 13 episodes. However, she then deleted those tweets, and Beasties were scared the information was wrong.
They were thrilled when the CW put out a press release stating the show would return for Season 4. Plus, they got a few spoilers for Season 3 from the premiere synopsis. Vincent (Jay Ryan) and Cat (Kristin Kreuk) will finally be able to focus on their relationship, but "that love will be tested as new and more dangerous threats await," according to the season description. It seems innocent lives will be threatened, and Vincent might have to unleash his inner beast to save them. "But unleashing the beast will risk Vincent's life -- along with his and Cat's love -- as they struggle to build a normal life together," the synopsis teases. Since Season 4 is already a go, we're guessing Vincent will survive, but their relationship could definitely be in danger.
"Beauty and the Beast" Season 3 will premiere May 21, just before Season 4 starts filming in June, co-executive producer Stuart Gillard said.
"Beauty and the Beast" Season 3 premieres Thursday, May 21, at 8 p.m. EST on the CW. Do you think Vincent and Cat can stay together or will they be torn apart again? Sound off in the comments section below!
© Copyright IBTimes 2022. All rights reserved.
FOLLOW MORE IBT NEWS ON THE BELOW CHANNELS