Beauty Pageant Winner Forgoes Crown After Organizers Wanted Her Tattoos Covered Up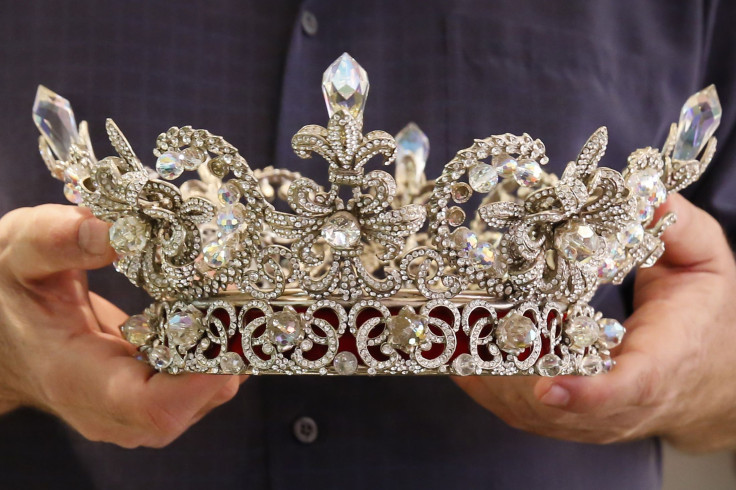 An 18-year-old girl, who won a beauty pageant last year in Phelan, California, revealed she gave up her crown within months after they asked her to cover up her tattoos.
On Aug. 1, the Phelan Chamber of Commerce posted on their Facebook page they were inviting applications for this year's Miss Phelan pageant.
This prompted former Miss Phelan 2017, Sierra Leyde, to come out with her story. She wanted young ladies who planned on entering the pageant to know the "overly conservative" views of the people running it.
Leyde is a lifelong beauty pageant contestant. After winning the crown in 2017, she had been looking forward to volunteering.
"Mostly we did ribbon cuttings, and then we did an Easter thing up at Serrano High School, but that was about it," Leyde told CBS2 News.
She won the title when she was 17 and didn't have a tattoo, but she didn't think too much about getting one on her 18th birthday.
"I did it mostly for myself," Leyde, who apart from a tattoo of flowers that spread from her upper arm to her shoulders, had one of a shark on her forearm and another one on her back of a hand, said.
The tattoos were not accepted by the Phelan Chamber of Commerce, who asked her to sign a Miss Phelan contract.
"Body piercings (nose, excessive ears, belly button, etc.) shall not be seen or worn during appearances. Tattoos shall also remain concealed at all times in sash and crown," a part of the contract said.
Though she contemplated discussing about the flower tattoo with the agency, she ended up deciding to relinquish the title.
"I don't feel like I should have to cover my tattoos because they are so normal now," Leyde said.
"When she was three, she was crowned Tiny Miss Phelan, so it was kind of her coming full circle," Lisa Leyde, her mother, said. "The fact that they were telling me my daughter wasn't wholesome, a wholesome representative of the community because she had a tattoo and that didn't change anything from before she had the tattoo. What made her less wholesome because she has a tattoo now?"
Though her mother is not a big fan of her tattoos, she didn't think it changed who her daughter was a person.
The Phelan Chamber of Commerce told CBS2 they had "no issues with their Miss Phelan representatives having tattoos, other than asking them they must be covered during official chamber events."
But for Leyde and her mother, this seemed to go against what the pageant was meant to represent.
"For them to base the pageant around diversity in our community and then kind of squash diversity made no sense to me. It just felt like it was really unfair," Lisa said.
In a similar incident in 2015, the organizers of the Miss South Africa pageant came under fire for banning three finalists from the pageant due to their tattoos. The organization later said they stood by their decision of banning the three contestants — Kelly Davids, Altina Vries and Aseza Matanzima.
© Copyright IBTimes 2023. All rights reserved.