Becca Tilley On Going Public With Hayley Kiyoko Romance: 'It's Made Me Feel So Light'
KEY POINTS
Becca Tilley said her and Hayley Kiyoko's loved ones knew about their relationship long before they went public with their romance last month
The "Bachelor" alum shared that she felt like a weight was lifted off her shoulders after their announcement
Tilley said she's grateful to everyone who knew they were dating but let them announce it on their own time
Becca Tilley is grateful for the "overwhelming" support she's received after going public with her relationship with Hayley Kiyoko.
While speaking to Entertainment Tonight during the launch of pal JoJo Fletcher's CupShe swimsuit line this week, Tilley said the weight's been lifted off her shoulders after confirming her relationship with the singer last month.
"We have had an open relationship with everyone around us, it just was not open on social media and publicly," Tilley told ET. "It's made me feel so light. And I didn't realize how light I would feel. It's been so great; a weight off the shoulders. And just like having the support and love has been overwhelming in the best way. I'm just so grateful to everyone who knew and they let us [announce] on our own time."
The "Bachelor" alum added that numerous people have since reached out to her and told her they could "relate" to her experience. She realized that going public with her relationship with Kiyoko was "much bigger than me."
Tilley admitted that she had fears about the reaction to their relationship, but after seeing all the love and support, she felt that she had the "opportunity to be someone who can help other people going through the same thing." She also took this as an opportunity to "tell a love story that maybe people haven't seen before."
Meanwhile, Fletcher, who recently tied the knot with Jordan Rodgers, grew emotional while discussing Tilley's relationship.
"I love that my best friend gets to have that love and that she finally gets to feel supported in that," the "Bachelorette" alum said.
"There's nothing that makes me, and I get emotional when thinking about it, she is such a wonderful human being and there's nothing that makes me happier than seeing her get to share that love that we get to see every day between her and Hayley," Fletcher told ET. "They are so beautiful together."
Last month, Tilley confirmed her relationship with Kiyoko on Instagram after the latter dropped the official music video of her single "For The Girls," which featured the former reality star.
In the video, the singer plays a "Bachelorette"-esque lead in a queer version of the show, giving a nod to Tilley's stint on "The Bachelor." It ended with Kiyoko giving her final rose to Tilley and them sharing a kiss.
In her post, Tilley confirmed that she and Kiyoko have been dating for four years. She also thanked everyone for their support, especially those who already knew about their relationship but "gave us the time and space to do it in our own time.
"The magnitude of that alone is not lost on me. I am so grateful," she wrote.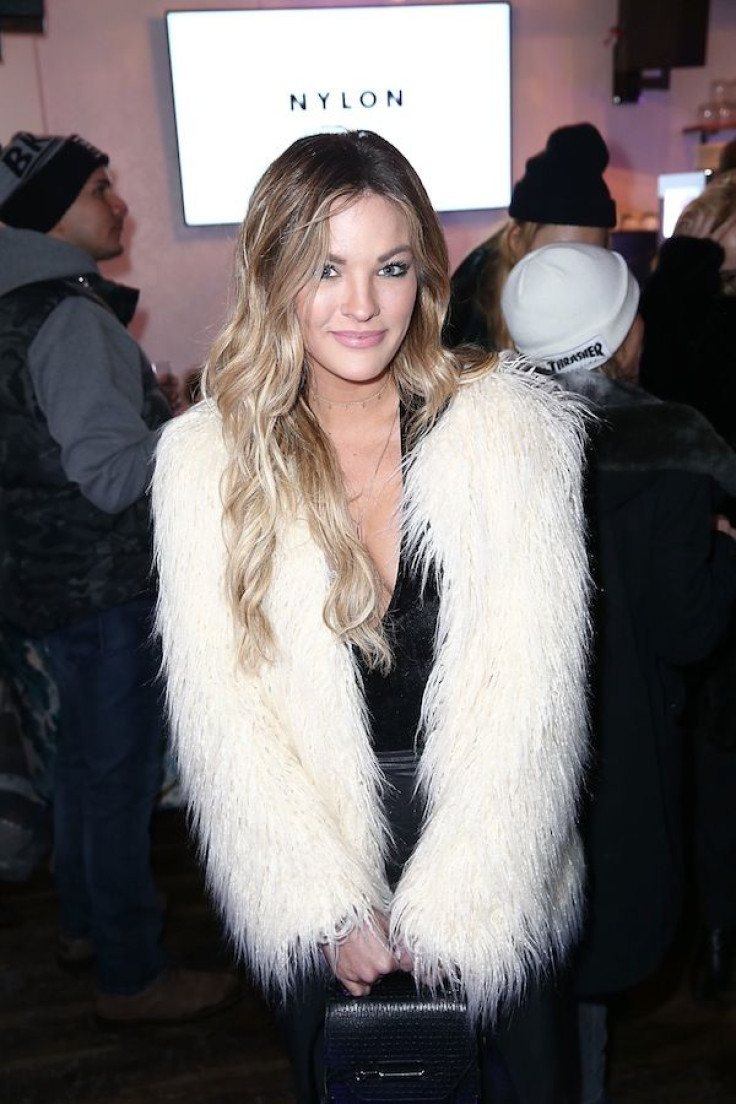 © Copyright IBTimes 2023. All rights reserved.