Bed Bath & Beyond Layoffs 2020: Why Is The Home Goods Retailer Cutting 500 Jobs?
More challenges are ahead for struggling home goods retailer Bed Bath & Beyond (BBBY). The company announced on Thursday that it was reducing its workforce by cutting 500 jobs from its payroll.
The layoffs come as Bed Bath & Beyond looks to enter the next phase of its "strategic restructuring program." The job cuts will include a reorganization of its field operations and a reduction of its management positions as it looks to outsource more business functions.
The company said, "This is a major pivot in the Company's plan to realize several hundred million dollars of cost saving opportunities over the long-term." Bed Bath & Beyond said it expects about a $26 million net pre-tax charge for severance and related costs to the layoffs, which will be reported in its fiscal Q4 2019 earnings.
Bed Bath & Beyond is looking to reduce its yearly SG&A expenses by about $85 million through the overhaul of its operations. The company has been undergoing a review of its business as it looks to "drive efficiency and effectiveness."
"We are announcing extensive changes today to right-size our organization as part of our efforts to reconstruct a modern, durable business model," Mark Tritton, president and CEO at Bed Bath & Beyond, said in a statement. "We do not take this action lightly but, while difficult, these measured and purposeful steps are necessary. This will reset our cost structure, allowing us to re-invest where it matters most to our customers, to re-establish our authority in the Home space."
This not the first layoffs for Bed Bath & Beyond with Tritton heading the company. The CEO made a major change to the retailer's executive team back in December 2019, when the retailer announced that six executives were exiting the company. Tritton joined the company in October 2019.
Bed Bath & Beyond also announced in October 2019 that it would be shuttering as many as 60 stores after the holidays.
The company employs about 55,000 to 60,000 workers, depending on the season with approximately 3,000 employees located at its corporate office in New Jersey, CNBC reported.
Shares of Bed Bath & Beyond stock were up 0.29% as of 10:34 a.m. EST on Friday.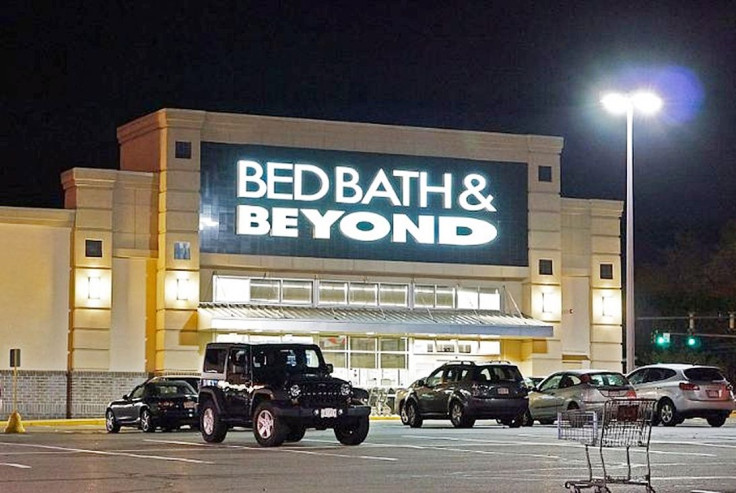 © Copyright IBTimes 2023. All rights reserved.