Belarus-Based Crypto Exchange Suspends Operations For Russians and Russian Residents
KEY POINTS
Russians and Russian residents no longer allowed to trade on Currency.com
The crypto platform announced this new setup Tuesday
Currency.com has been helping Ukraine, through donations
As Russia's invasion of Ukraine draws angry sanctions from various countries, a cryptocurrency trading platform in Russia's strongest ally suspended operations for Russians and residents of Russia.
Belarus-based Currency.com said Russians, including all residents in Russia, will no longer be able to access the services offered by the company, including the opening of new accounts.
"The Russian invasion of Ukraine brought violence and disorder to the people of Ukraine. We condemn the Russian aggression in the strongest possible terms," Currency.com CEO Vitaly Kedyk said on Tuesday.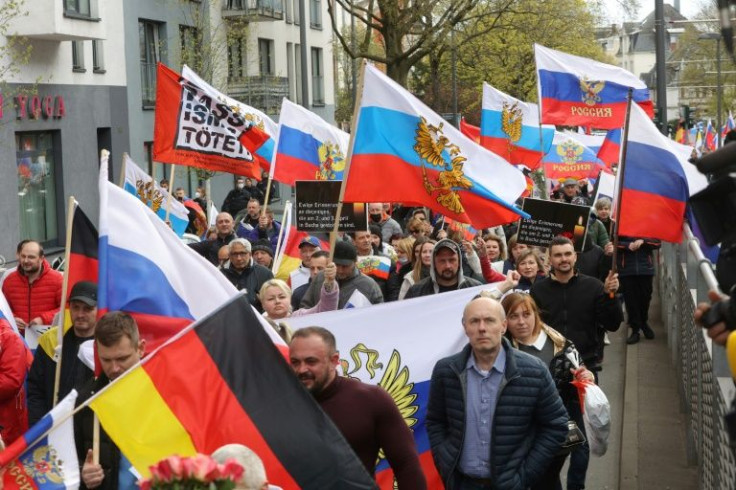 "We stand with Ukraine and everyone who denounces this terrible war. In these circumstances, we can no longer continue to serve our clients from Russia," the CEO noted. Currency.com, which has offices in London, Gibraltar and Vilnius, said this announcement would not affect clients from other countries and regions.
It also assured its customers that the platform would continue to serve its clients all over the world. The crypto trading platform has donated more than $1 million to "support the humanitarian crisis" in Ukraine since the war started in late February.
It has donated $500,000 to the Ministry of Health and Red Cross Society in Ukraine. It also donated $200,000 to ASAP Rescue, a volunteer organization in Ukraine that facilitates evacuation.
Moreover, it donated $300,000 to Global Giving and The Ministry of Social Policy to help residents in Ukraine to have access to medical care, food and shelter. Currency.com is just one of the many cryptocurrency platforms that have responded to calls to restrict access to Russian assets, including digital ones, following Russia's invasion of the neighboring country.
With the plethora of economic sanctions imposed by various countries and organizations against Russia, many believe Russian oligarchs would use cryptocurrency to preserve their financial interests despite the sanctions. However, until now, even the U.S. could not provide any proof that Russians are using crypto to evade sanctions.
© Copyright IBTimes 2023. All rights reserved.