PM Claims Russia Spent Almost 10T Rubles In Crypto. But Where's The Data?
KEY POINTS
Many countries have imposed sanctions against Russia
There are concerns that Russian oligarchs could use crypto to evade sanctions
Statement from Russian Prime Minister offered support to these suspiscions
Russian Prime Minister Mikhail Mishustin said Thursday that Russians had spent almost 10 trillion rubles, or approximately $130 billion, on cryptocurrency, yet there was no conclusive evidence to suggest that Russia or Russian entities were resorting to crypto to circumvent the sanctions imposed in the aftermath of the Ukrain invasion.
The prime minister's statement was relayed by former Moscow journalist Johnny Tickle on Twitter. According to the journalist, many banks in Russia are incapable of cross-border transactions and some residents have utilized cryptocurrency as a hedge out of fear that the ruble will crash.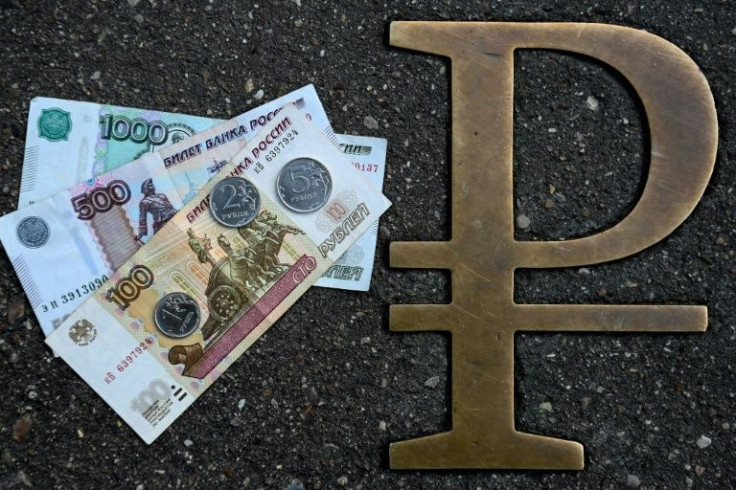 Tickle also noted that some foreigners are using crypto to get their money out of the country. "I'm not surprised. Many hastily bought bitcoin when it looked like the ruble was gonna tank. Some foreigners are also using it to get money out of Russia."
Mishustin's statement reflects the massive crypto adoption in the country, but it appears that there is no on-chain data to confirm that platforms operating in Russia or wallets connected to Russians show huge transactions. Blockchain data platform Chainalysis could not find any evidence that Russia or sanctioned Russian entities and personalities are using cryptocurrency to evade sanctions.
United States Treasury Secretary Janet Yellen said the same before the House Financial Services Committee on Wednesday, stressing that her department is not seeing any significant use of crypto in Russian oligarchs and government agencies.
"We are aware of the possibility, clearly, that crypto could be used as a tool to evade sanctions and we are carefully monitoring to make sure that doesn't occur," Yellen said. "But, I would say that we have a good deal of authority in this area and are using it and will use it," the senator said, adding "We haven't seen significant evasion through crypto so far."
Cryptocurrency has played a crucial role in the ongoing war between Russia and Ukraine. While there are suspicions that Russians are using crypto to circle imposed sanctions, Ukraine used the digital token to fetch donations.
© Copyright IBTimes 2023. All rights reserved.