Bella Thorne Opens Up About Being 'Pitted Against' Zendaya Before They Forged Lasting Friendship
KEY POINTS
Bella Thorne said she and Zendaya were not friends on the first season of "Shake It Up"
Thorne and Zendaya only got close after having a "beautiful talk" while filming an episode of "Good Luck Charlie"
Thorne praised the Emmy winner, saying she is happy to see Zendaya "getting the recognition she deserves"
Bella Thorne has opened up about her friendship with Zendaya and recalled how they were often compared to each other during the early days of their careers.
Thorne, 23, and Zendaya, 24, became friends after co-starring on Disney Channel's "Shake It Up," but the former said they didn't get along in the first season of the show, which premiered in 2010.
"We had to deal with that so much on 'Shake It Up'," the "Famous in Love" star told Us Weekly. "It's like we said [in] a couple interviews when we were younger, how we explained how in the first season we weren't friends and it took us those other two seasons of becoming so close."
"[It was hard] not having someone pitted against you [before] and then all of a sudden, now everyone is pitting you against each other. That fed into our heads. It made us not [be] friends in that first season," she recalled.
Thorne said things changed when they filmed an episode of another Disney Channel show, "Good Luck Charlie," where they had a "beautiful talk in the middle of a sound stage."
"We were really able to put our cards out on the table and understanding each other," she added.
This wasn't the first time Thorne had spoken about her friendship with Zendaya and how they were often pitted against each other.
In an interview with J-14 in 2017, Thorne shared that she and the "Euphoria" star "wanted to love each other, but yet we were constantly being put against each other. It was, 'Who's better at this?' and 'Who's better at that?'"
When asked about her thoughts on Zendaya, the OnlyFans star had nothing but love and praise for the Emmy-winning actress.
"Zendaya's amazing. I f—king love her," Thorne said. "She's always been amazing and she's always going to be amazing. I'm just happy that people see that. She's getting the recognition she deserves. That just makes me so happy. I feel like when people put us against each other, it's just like, … 'Why are you doing this? Is it just because we're women?'"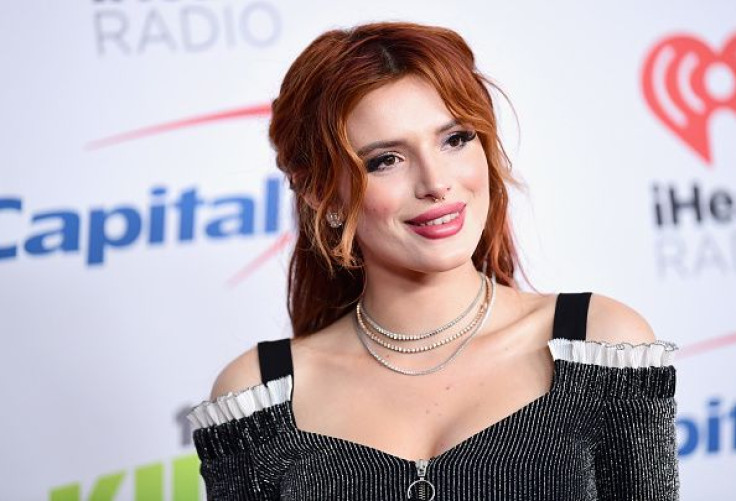 © Copyright IBTimes 2023. All rights reserved.