Ben Affleck, Jennifer Garner And Kids Reunite Amid Actor's Groping Scandal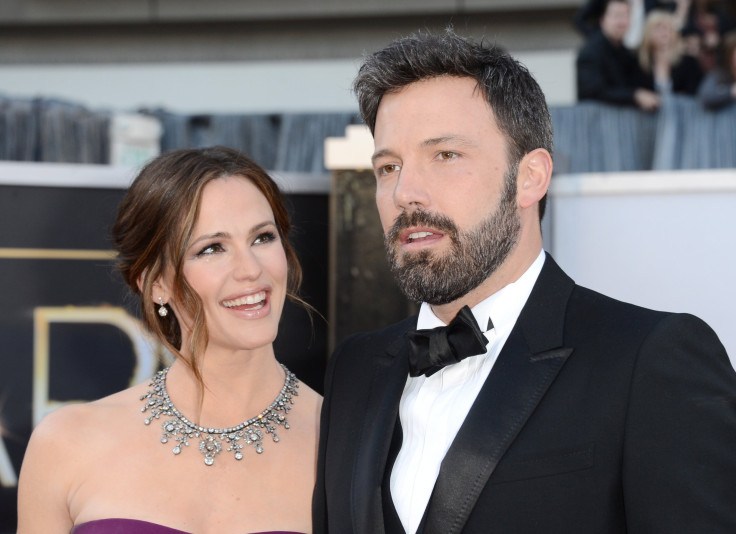 Ben Affleck and Jennifer Garner recently reunited for an outing with their kids.
On Thursday, the "Justice League" star was spotted with his ex-wife as they took their three children -- Violet, 11, Seraphina 8, and Samuel, 5 -- out for ice cream. For the outing, the "Miracles from Heaven" star dressed for comfort in blue jeans, t-shirt and white sneakers when she met Affleck, Us Weekly reported.
On Friday, Affleck and Garner met up once again for a private event in Los Angeles. For the event, the "Tribes of Palos Verdes" star donned a black turtleneck sleeveless top, black pants and black shoes. Meanwhile, the "Batman" star sported a gray blazer, light blue button-down shirt and dark blue pants.
A day before the family reunion, Affleck apologized for groping Hilarie Burton after his history of sexual harassment came to light amid the Harvey Weinstein scandal. A source then claimed that Affleck's estranged wife was far from happy regarding the new controversy because of the negative attention their family received as a result.
"[Garner] is very annoyed because it just means more attention on her and the kids as a result of Ben's actions," a source told E! News. "She tries to shield them from any and all publicity and scrutiny. She's taking her kids to school and to all of their activities. As far as they know nothing has changed and all is well. That is always her goal but she's been pretty frustrated with him."
Just recently, news of Affleck groping Burton when the two appeared on "Total Request Live" in 2003 made headlines once again. The "Accountant" actor did not deny the allegation when he was called out on social media and issued an apology on Twitter. "I acted inappropriately toward Ms. Burton and I sincerely apologize," he wrote.
In addition, a video of Affleck touching and flirting with an interviewer back in 2004 also resurfaced online. However, the host, identified as Anne-Marie Losique, denied that she was a "victim." According to her, they did it for high ratings. She found everything funny, so she released their full interview without editing it.
"We always got very high ratings," she told Entertainment Tonight. "Networks would 'milk that,' as we say a lot. It was huge, really, as a fun thing."
What can you say about Affleck and Garner's reunion? Drop a comment below.
© Copyright IBTimes 2023. All rights reserved.