Ben Affleck Packs On PDA With Lindsay Shookus Before Jennifer Garner Reunion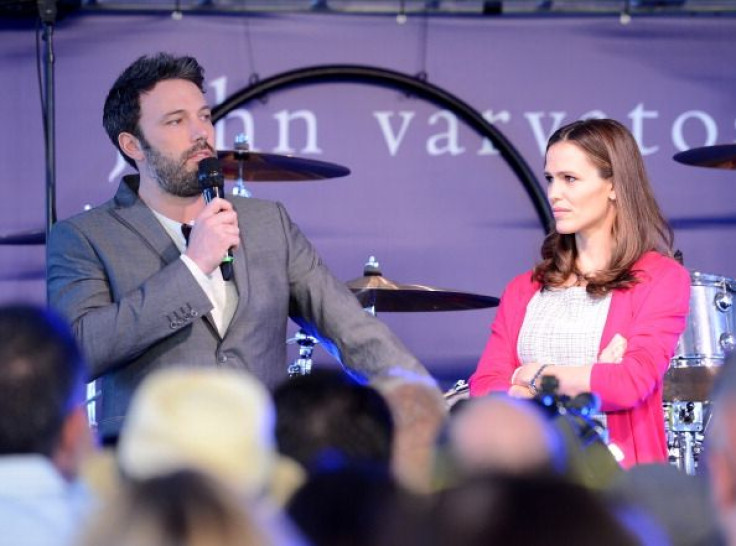 Ben Affleck and his girlfriend, Lindsay Shookus, were recently spotted hugging each other in public.
Over the weekend, the couple displayed their affection towards each other outside the Little Beach House in Malibu. In the photos shared online via the Daily Mail, Affleck is hugging Shookus and kissing her hair. The "Saturday Night Live" producer's right arm is wrapped around Affleck's back.
After their sighting, Affleck and Shookus rode their vehicles separately. The actor stopped over to fill his tank with gas. As of late, it is still unclear where Shookus headed after her quick date with Affleck.
Meanwhile, Page Six recently reported that Affleck was allowed to leave the rehab facility he checked into earlier this month for the holidays. This is why he got to spend the occasion with his ex-wife, Jennifer Garner, and their three children, Violet, 12, Seraphina, 8, and Samuel, 5.
Affleck and Garner also celebrated Thanksgiving Day together with the actor's mom. As such, it is highly likely that Affleck will reunite with his kids once again for New Year.
Despite their 2015 divorce, Garner and Affleck have stayed friends with each other. They have also been co-parenting their kids. The ex-couple were recently spotted hanging out without their children.
In March 2016, Garner told Vanity Fair that Affleck is the love of her life. "What am I going to do about that? He's the most brilliant person in any room, the most charismatic, the most generous. He's just a complicated guy. I always say, 'When his sun shines on you, you feel it.' But when the sun is shining elsewhere, it's cold. He can cast a shadow," she said.
Last month, Affleck told Today that he and his ex-wife still share a connection with each other through their three children. He also dished on their successful co-parenting technique and said, "You have to be on the same page. You have to cooperate. If you understand that you both have the best interest of the kids at heart, it's quite a special connection."
© Copyright IBTimes 2023. All rights reserved.