Berkshire Insurance 'Superstar' Could Fill Buffett's Shoes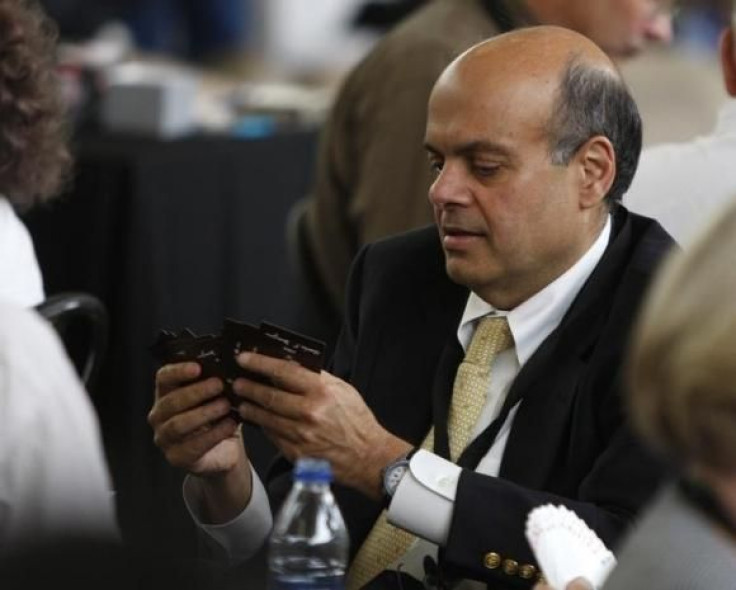 (Reuters) - Warren Buffett, at a news conference in Bengaluru in 2011, lavishly praised Berkshire Hathaway executive Ajit Jain for smoothly running much of the conglomerate's insurance businesses.
Buffett, the billionaire chief executive officer and chairman of Berkshire, said he would also support Jain if ever he decided to seek Buffett's post.
"He loves what he does, he's not looking to take my job," Buffett then said about Jain, who was born in the eastern Indian state of Orissa. "If he was, the board of directors would probably put him in there in a minute."
Speculation has been mounting among Berkshire investors as to who will eventually succeed the 84-year-old Buffett. The field was finally narrowed when, in a letter to shareholders on Saturday, Buffett revealed that he and the board had found his successor, and his second-in-command, Charlie Munger, identified Jain and Greg Abel, the head of Berkshire's energy companies, as front-runners for the top job.
Munger said on Saturday that Jain, 63, and Abel, 52, were each in some important ways, "a better business executive than Buffett."
(For story on Abel see)
Jain joined Berkshire in 1986, and Buffett immediately put him in charge of National Indemnity's small, struggling reinsurance operation. He has since "built this business into a one-of-a-kind giant in the insurance world," Buffett said in an annual shareholder letter.
In Berkshire's 2014 shareholder letter posted online on Saturday, Munger said Jain's reinsurance operation combines capacity, speed, decisiveness and, most important, "brains in a manner unique in the insurance business." Munger stressed Jain "never exposes Berkshire to risks that are inappropriate in relation to our resources."
Munger even went so far as to give an example of Jain's "unmatchable" underwriting skills: If the insurance industry should experience a $250 billion loss from some mega-catastrophe, "Berkshire as a whole would likely record a significant profit for the year because of its many streams of earnings."
Jain received an undergraduate degree in engineering at the Indian Institute of Technology in Kharagpur in 1972 and worked for International Business Machines Corp in India between 1973 to 1976 before earning a business degree at Harvard University in 1978.
In a 2009 shareholder letter, Buffett proclaimed that "a hugely important event in Berkshire's history occurred on a Saturday in 1985. Ajit Jain came into our office in Omaha – and I immediately knew we had found a superstar."
Jeff Matthews, author of "Secrets in Plain Sight: Business and Investing Secrets of Warren Buffett," said: "Having been Buffett's favourite for decades, Ajit Jain would have the stature to attract companies to the Berkshire fold as Buffett has done."
© Copyright IBTimes 2023. All rights reserved.