Berkshire Shares Surge As US Economy Fuels Broad-Based Strength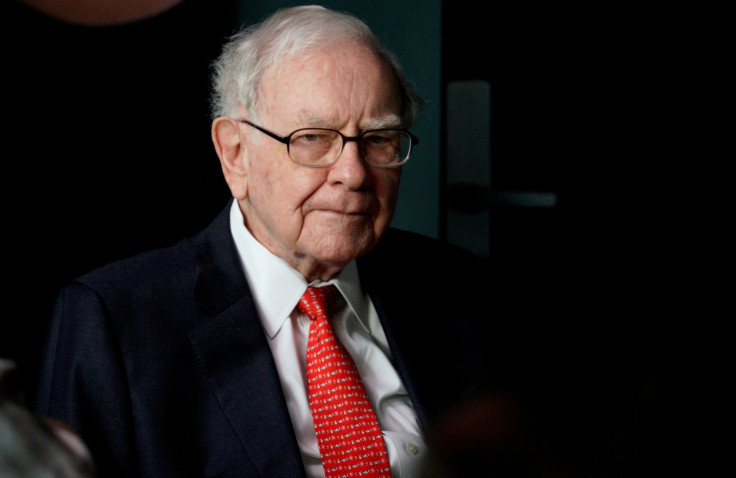 Shares of Warren Buffett's Berkshire Hathaway Inc (BRKa.N) surged on Monday to their highest level since March after the conglomerate reported strong second-quarter results in several major business lines.
Berkshire on Saturday said operating profit rose 67 percent to $6.89 billion as the Geico car insurer won market share despite raising rates, and faster U.S. economic growth boosted shipping demand at the BNSF railroad.
Analysts expected operating profit of just $5.57 billion. Net income was $12.01 billion, including unrealized gains from a roughly 5 percent stake in iPhone maker Apple Inc (AAPL.O) that would now be worth more than $50 billion.
U.S. gross domestic product grew in the second quarter at a 4.1 percent annualized rate, the fastest in nearly four years, the Department of Commerce has estimated.
Berkshire's Class A shares were up $9,619, or 3.2 percent, at $314,290 in Monday afternoon trading.
"Results have reflected a really robust U.S. economy," Jim Shanahan, an Edward Jones analyst who rates Berkshire "buy," said in a phone interview. "I expect that to continue, and given Berkshire's large domestic footprint it would have relatively limited exposure to a trade war."
Berkshire's more than 90 businesses also include Marmon and Precision Castparts industrial parts, Berkshire Hathaway Energy, Dairy Queen ice cream and Fruit of the Loom underwear.
Its other investments include stocks such as American Express (AXP.N), Coca-Cola (KO.N) and Wells Fargo (WFC.N).
Berkshire ended June with $111.1 billion of cash and equivalents, in part reflecting its lack of a major acquisition since Buffett bought Precision Castparts in January 2016.
That may prompt Buffett and Vice Chairman Charlie Munger to conduct Berkshire's first stock repurchase since December 2012, under a new policy allowing buybacks when the stock price is below their "conservative" view of Berkshire's intrinsic value.
The old policy forbade buybacks when Berkshire traded, as it long has, at more than 20 percent above book value.
Morgan Stanley analyst Kai Pan, who rates Berkshire "equal-weight," on Monday wrote that the change means Berkshire will "likely" return some excess capital to shareholders.
Shanahan is not certain there will be buybacks soon.
"The question is the willingness," he said. "With the results they reported and the stock price moving higher, it makes buybacks less likely."
Reuters
Reporting by Jonathan Stempel in New York; Editing by Tom Brown
© Copyright Thomson Reuters 2023. All rights reserved.