Bernie Sanders Got Silicon Valley's Money, But Hillary Clinton Got Their Votes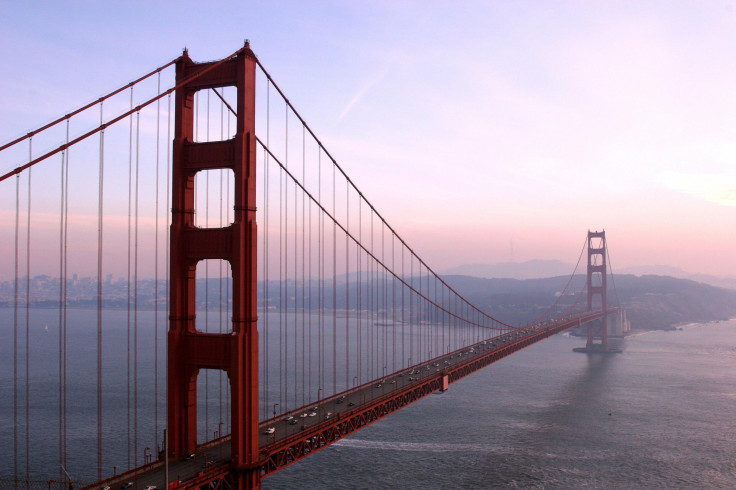 It looked, for a while, like Silicon Valley was going to disrupt the Democratic Party. Vermont Sen. Bernie Sanders raised $6 million from tech workers in the industry's California hub since the beginning of the 2016 presidential campaign, more than double what was raised by former Secretary of State Hillary Clinton, according to Crowdpac, a nonpartisan startup that analyzes data on contributions to candidates and their super PACs.
But something happened on the way to disruption: The actual votes were counted. Wealthy tech donors might have been feeling the Bern, but when the votes came in from Tuesday's California primary, the counties of Facebook, Google, Apple, Yahoo and Twitter were all solidly — indeed overwhelmingly — in the Hillary camp.
Voters in the wealthy, tech-heavy region including San Francisco County, San Mateo County and Santa Clara County helped secure the nomination for Clinton. The closest contest took place in San Francisco, where 55.6 percent voted for Clinton and 43.9 percent voted for Sanders. That county had the narrowest gap on the Democratic side compared with 60.9 percent for Clinton and 38.6 percent for Sanders in San Mateo, and 60.5 percent for Clinton and 38.8 percent for Sanders in Santa Clara.
Silicon Valley has been an important source of campaign cash for Democrats, surpassing Hollywood over the past few decades, but the tech industry has reason to be wary of Clinton. Last July, she suggested that the on-demand economy, which includes companies like Uber and Airbnb, needed more workplace protections and regulations. She also changed her position on the Trans-Pacific Partnership (TPP), which is strongly supported by the tech industry looking to penetrate Asian markets.
While Sanders opposed the TPP, his record in the Senate has shown support of the tech industry. Tech policy activists lean toward Sanders. Beyond the candidate's record, his campaign motto to not sit idle and to not stick to the status quo has led some Silicon Valley residents to feel the Bern.
But in the end, the vote in Silicon Valley looked a lot like the vote in Los Angeles County, which went 57.6 percent for Clinton and 41.4 percent for Sanders.
Going forward, this must give the Clinton campaign hope that Silicon Valley will open its checkbooks widely over the next five months as she works to defeat Republican candidate Donald Trump.
At some big tech companies, Clinton did out-raise Sanders, according to Federal Election Commission data analyzed by the Hill. Facebook employees have donated $136,957, with 83 percent going to Clinton and 17 percent to Sanders. One should note that Facebook Chief Operating Officer Sheryl Sandberg was a Treasury official in the Bill Clinton administration. Employees at Oracle, HP, Twitter, LinkedIn and Netflix all favored Hillary Clinton. Donations from Google and Apple employees were most evenly split but also leaned toward Clinton.
Employees at Uber (not including drivers) favored Sanders 62 to 38 percent. But that makes sense given Clinton's stance on the on-demand economy.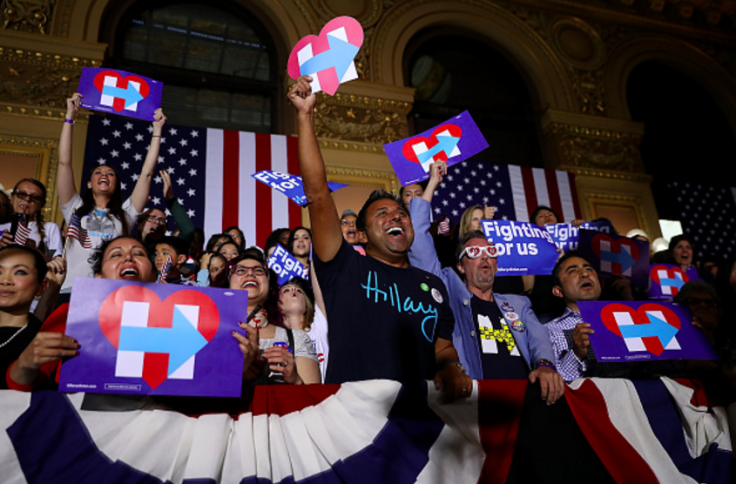 To little surprise, Silicon Valley overall bled blue Tuesday. Out of 496,408 voters in the three regions, 411,354, or about 83 percent, voted for a Democratic nominee. The Bay Area has gone for a Democrat in every presidential election since 1984.
For those voters on the Republican side, real estate mogul Trump took the overwhelming majority. Trump secured 61.3 percent of the vote in San Francisco, 68.3 percent in San Mateo and 64.5 percent in Santa Clara. Ohio Gov. John Kasich captured the next largest number of votes for the Republican side, with about 20 percent in each county. Kasich was followed by Texas Sen. Ted Cruz and retired neurosurgeon Ben Carson.
Even so, the culture of Silicon Valley runs in opposition to Trump's campaign. Trump called for a boycott of Apple during the FBI-Apple dispute over opening the iPhone of the San Bernardino shooter, for example.
He also suggested the U.S. shut down the internet in regions controlled by ISIS. "We have to go see Bill Gates and a lot of different people that really understand what's happening," Trump said during a speech in Mount Pleasant, South Carolina. "We have to talk to them about, maybe in certain areas, closing that internet up in some way. Somebody will say, 'Oh, freedom of speech, freedom of speech.' These are foolish people."
The tech industry has donated just $21,815 to Trump, according to Crowdpac data.
© Copyright IBTimes 2023. All rights reserved.