Faced With Trump Or Clinton, Silicon Valley's Political Donors Are Keeping Checkbooks In Pockets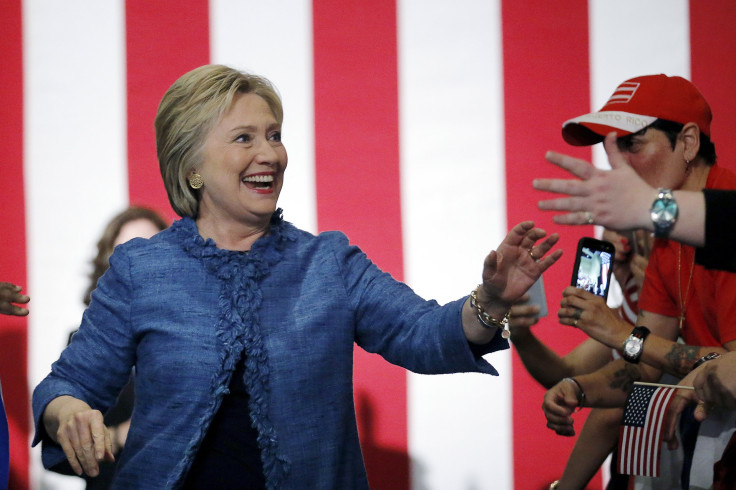 AUSTIN, Texas — With Florida Sen. Marco Rubio out of the race and Republican front-runner Donald Trump's open hostility to tech's big issues like immigration, trade and encryption, the conventional wisdom was that political dollars would start to flow to Secretary Hillary Clinton. Silicon Valley, after all, turned out heavily for President Barack Obama in 2012.
One problem: It hasn't yet happened. Faced with options they don't love, many of tech's biggest donors are sitting largely on the sidelines, and even in the face of a likely Trump nomination, have not pulled out their checkbooks for Clinton. For example, the tech industry donated nearly $3.5 million dollars to President Barack Obama's 2012 campaign committee by Jan. 31, 2012, and nearly $2.4 million to his 2008 campaign by Jan. 31, 2008. So far the tech industry has donated just $1.3 million Clinton's committee and her super PAC through Jan. 31, according to new data made available to International Business Times by Crowdpac, a nonpartisan tech startup that analyzes data on contributions to candidates and their super PACs.
Silicon Valley has voted Democrat in every presidential election going back to 1984, and no doubt the region will vote for the Democratic nominee in 2016 as well. But when it comes to financial support, the tech industry has yet to warm up to Clinton, who many see as not particularly interested in technology or the tech industry. "If [those in tech] don't see a reason to donate, they're probably going to keep their money in their pockets," said Elliott Suthers, vice president at Highwire PR and the communications and media advisor for the McCain/Palin 2008 presidential campaign.
So far Clinton has been out-raised by Vermont Senator Bernie Sanders, who does not have a super PAC and has nevertheless raked in $2.4 million from entrepreneurs and employees at tech companies like Google, Microsoft and Apple. And though Clinton remains just $1.1 million behind Sanders, her Priorities USA Action super PAC has failed to collect any huge checks from the tech industry.
Part of the problem is the team that backed Obama has yet to contribute, and there's a sense among politically active techies that the industry may target its donations at the various anti-Trump PACs that have emerged instead of Clinton. Nearly 92 percent of President Obama's 2012 election tech donors have yet to contribute any meaningful amounts in this cycle, according to Crowdpac.
That could change now that the race has largely boiled down to two likely nominees, Trump and Clinton. But even so, Clinton has a long way to catch up. At this point Priorities USA Action, which is the same super PAC used by Obama in 2012, has collected just $275 from tech donors, according to Crowdpac.
What's more, it remains unclear if she can activate the cadre of big donors who helped Obama raise $38 million in Silicon Valley in 2008.
In his 2012 run, the Obama super PAC received donations of $1 million from the likes of Zynga co-founder Mark Pincus, LinkedIn co-founder Reid Hoffman and venture capitalist Vinod Khosla. Priorities USA Action also received a $250,000 donation from Twitter co-founder and Medium CEO Evan Williams, while the Obama campaign committee raked in thousands of dollars in donations from the likes of Yahoo CEO Marissa Mayer, Salesforce CEO Marc Benioff and many others.
Clinton, meanwhile, has thus far received modest contributions from Pincus, Hoffman and Williams and not a cent from Mayer or Benioff as of Jan. 31. "Reid is very likely to support Hillary in the general election — and his tendency is to wait for the general election," a spokeswoman for Hoffman said in a statement.
"They may support Hillary, but probably with a lack of enthusiasm," said Gary Shapiro, a Rubio supporter and president and CEO of the Consumer Technology Association. "I've seen some tech people are having fundraisers for Hillary, but it's not with the same passion that it was eight years ago, and it's not with the passion that they had for Obama four and eight years ago."
That any candidate named "Clinton" would struggle in Silicon Valley is amazing given the history: Bill Clinton was arguably the first candidate supported en masse by tech and turned the Valley into a political cash machine for free-trade New Democrats by passing NAFTA and the 1996 Telecommunications Act. Both helped create the first internet bubble, which minted millionaires and billionaires who in turn reliably gave to Democrats.
The lack of enthusiasm for Hillary Clinton stems from the fact that she has done little to distinguish herself as a champion for the tech industry. Rather, Clinton has taken anti-tech stances on a number of topics. For starters, she singled out the on-demand economy, in which companies like Uber, Airbnb and Lyft operate, during her economic address in July. "Many Americans are making extra money renting out a spare room, designing websites, selling products they design themselves at home," Clinton said at the time. "This on-demand or so-called gig economy is creating exciting opportunities and unleashing innovation, but it's also raising hard questions about workplace protections and what a good job will look like in the future."
Additionally, Clinton's decision to oppose the Trans-Pacific Partnership, after originally supporting it during her time as secretary of the state, has scared off key players in tech, who want free global trade so they can grow their companies beyond the U.S. Last year China became Apple's biggest market, surpassing the U.S., for example.
Clinton's lack of financial support isn't because Silicon Valley isn't spending. So far, the tech industry has pumped $12.4 million into the 2016 election, surpassing the $11.2 million it contributed in 2012, according to Crowdpac, but the vast majority of that money has not gone to Clinton.
Rubio and his super PAC, for example, raised $4.1 million from the industry, with $4 million of the money coming from Oracle Chairman Larry Ellison. Former Hewlett-Packard CEO Carly Fiorina, meanwhile, managed to bring in $2.5 million from tech, including $2 million contributed to her super PAC by libertarian venture capitalist Peter Thiel.
For Rubio and Fiorina — both now out of the race — the support from tech was not tough to understand. Rubio made it a point to distinguish himself as someone who could fight for the industry by taking a positive stance on the on-demand economy and vowing to expand the H-1B visa program that allows companies, including many in tech, to bring foreign workers onto their workforces. Fiorina, meanwhile, made it a point to emphasize her time in the industry as the CEO of Hewlett Packard (now known as HP) and play up her pro-business positions.
For Sanders, the support has not come from those at the top of the industry, but rather from rank-and-file tech employees. "One of the primary reasons why I think technologists are flocking to the Bernie Sanders campaign is because his message is about upsetting the status quo," said Chikodi Chima, a Sanders supporter and founder of Moonshot, a strategic communications firm for tech startups. "This is what startups do everyday, so his aspirational campaign and emphasis on a political revolution are a natural fit."
Techies may not be fans of Clinton, but fortunately for her, they like Republican front-runner Donald Trump even less. Many experts expect this disdain for Trump to cause the tech industry to start pouring its money into the Clinton campaign simply as a way to oppose the New York businessman.
"It's not that everyone is clamoring behind a specific candidate — it's that they are clamoring around the fact that Trump is unacceptable," Shapiro said.
Apple CEO Tim Cook, Google co-founder Larry Page and Elon Musk, CEO of both Tesla Motors and SpaceX, all recently attended a meeting with Republicans to discuss how to put a stop to Trump's victories in the primaries.
For techies, there are numerous reasons to dislike Trump. With Apple, for example, Trump has said he will force the company to manufacture its products in the U.S. rather than China. He also called on his supporters to boycott the iPhone maker due to the company's opposition to the FBI in a case involving the device belonging to Syed Rizwan Farook, one of the two shooters in the Dec. 2, 2015, San Bernardino attack that left 14 dead.
"His isolationist business practices and the fact that he has shown us that he is essentially a Luddite — doesn't use email, thinks Google can shut down the internet — means that he will find little purchase" in Silicon Valley, said Matt Thomson, chief product officer of Bitly and a longtime veteran of the tech industry. "In the Bay Area, where we care more about solutions (and mostly tech-based ones), there is little appeal to a candidate who bemoans all of the problems that beset the U.S."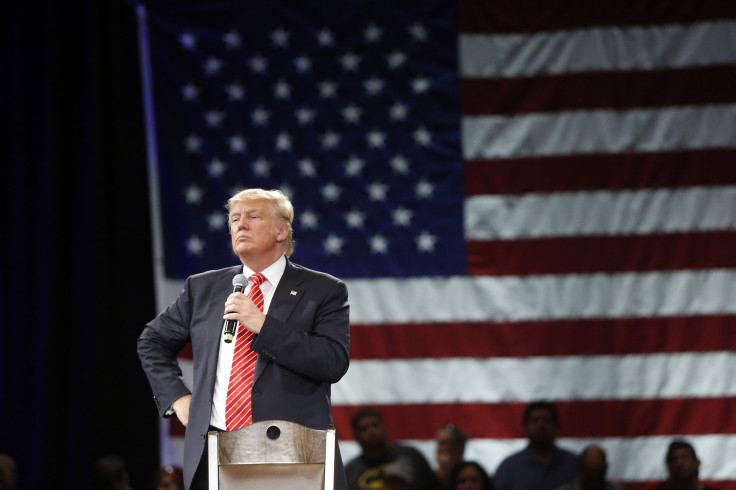 Beyond Apple, Trump has taken two specific stances that have rubbed many in tech the wrong way. The businessman has been strongly against international trade and dealing with China, which is a key market for many companies, such as Apple, Microsoft and Cisco. "The way he is antagonizing the Chinese, that's not going to be good for any tech company that has significant interests in the Chinese market," Suthers said.
Trump has also been firmly against immigration and foreign workers. Specifically, Trump has strongly opposed the use of H-1B visas, which allow foreign workers with specialized skills to practice their trade in the U.S. For the tech industry, the continuation and expansion of the H-1B program is a high priority.
"Trump's style and Trump's positions are just wildly out of step with what the valley's needs are," said Dallas Lawrence, chief communications officer for Rubicon Project, an online advertising firm. Lawrence previously served as the former senior fundraiser for the 2000 Silicon Valley Bush for President team.
And though Trump may be a businessman, the businessmen in tech are of a different pedigree and hold different values. While Trump has publicly disparaged foreigners and women, the tech industry has long been progressive in its social values, especially when it comes to LGBT rights.
When it comes to business, Trump made his fortune after receiving a "small loan of a million dollars" from his father and going into the established industry of real estate. Meanwhile, those in tech are often entrepreneurs who start their projects in their garages or dorm rooms and are looking to disrupt the way people do business. Techies "are trying to disrupt, do things differently and change the world," Dallas said. "I don't think any of that relates to Trump trying to build new casinos."
© Copyright IBTimes 2022. All rights reserved.
FOLLOW MORE IBT NEWS ON THE BELOW CHANNELS