The Best Breaking Bad Party Ideas: Watch The Breaking Bad Finale In Style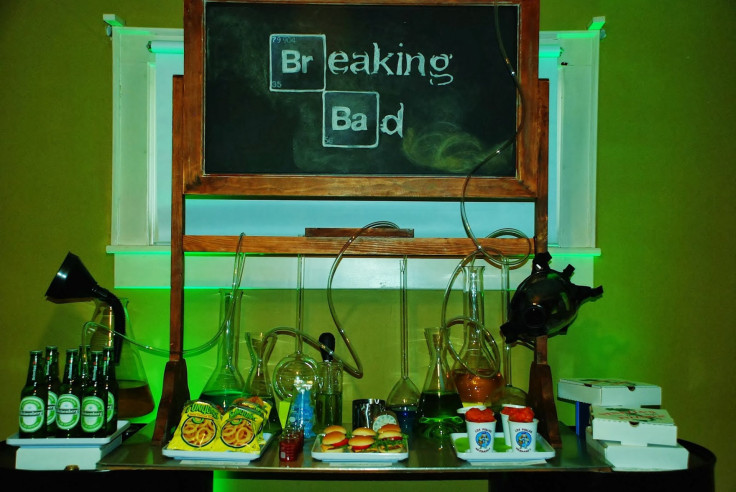 Saying goodbye to "Breaking Bad" on Sunday is not going to be easy for those of us who followed Walter White's mind-blowing character arc over the last five years (or for those of us who just caught up on Netflix in the last six months). Rare does a series finale bring with it the buzz of true event television, but "Bad" has been breaking records over the last few episodes, with last week's episode attracting 6.6 million viewers, according to Nielsen. That's more than twice the audience of popular AMC shows such as "Mad Men."
As for how it will all end, we haven't a clue. Sure, there are predictions galore, but for the most part, anyone who has tried to second guess this show has yielded a lower percentage than Todd's meth. Ultimately, it doesn't matter how it ends, just that you enjoy the ride. That's why IBTimes culled together some of the best "Breaking Bad" party ideas on the Web. Please cook with care.
Setting The Mood
Word to the wise: No matter what you do for your "Breaking Bad" party, you will not top Jamee, a blogger from Indianapolis who has decked out her living space to such an elaborate degree it's hard to believe we're not looking at a "Breaking Bad" theme park. (Pay attention, Disney.) Jamie posted a rundown of her party creations -- as well as some wonderful visual accompaniments -- on her blog, Setting the Mood. Care for some methylene lemon meringue? How about a swig of Heisenberg Brew? Jamee has left no detail uncovered. She also includes instructions on how she created each effect, prop and treat. Our favorite: "Walter's Whities," sugar cookies with royal icing cut into the shape of Walter's briefs. What can we say? If Vince Gilligan were an Indianapolis party planner, his name would be Jamee. We're in awe of her genius. Full party.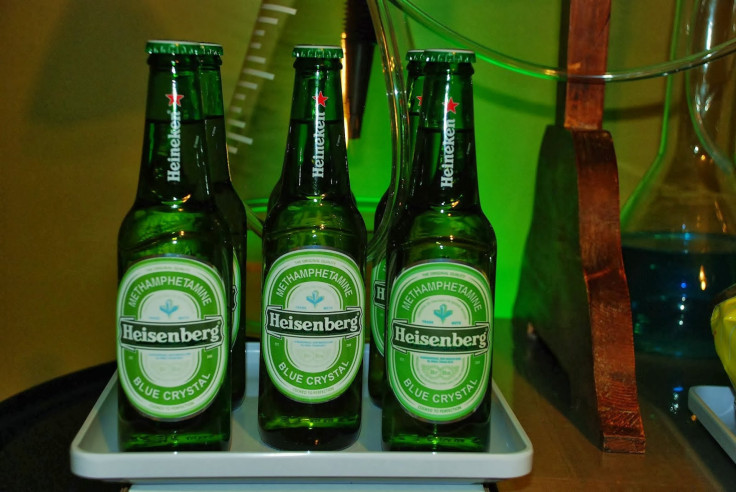 The Cooking Channel
The Cooking Channel's Alie Ward and Georgia Hardstark offer some nice tips and recipes for "BB" fans in mourning. First up: If you're going to have booze, why not use the label for Hank's homemade brew, Schraderbrau? Then, of course, there's the full-on Heisenberg cake. Let's just say it captures his likeness almost as good as that black-and-white sketch. Full party.
Comediva: 'Breaking Bad' Marathon Party
The women's humor website Comediva.com has tips for the "Ultimate Breaking Bad Marathon Party," which might be just the thing for folks who plan to binge-watch the entire series before Sunday night's finale. The tips here half humorous, half inspired, including several party games revolving around the characters. Our favorite: "Better Call Saul" -- look up all the bus-bench lawyers in your town and prank call them. There's also a "Breaking Bad" drinking game, because, yes, we need more of those. Full party.
Cautiously Domestic: 'Breaking Bad' Dinner Party
For the adults in the audience, the bloggers at Cautiously Domestic have come up with some great ideas for a "BB" dinner party, including "BB"-shaped bacon (Walt's favorite) and crispy fried chicken à la Los Pollos Hermanos. Gus would be so proud -- if only he didn't get half his face blown off by an old man with a bell. Full party.
Blue Ice Party
For a truly aggregated rundown of "BB" party ideas, Pinterest user Tina Latino has pulled together party ideas from more than 50 different sources. You have "BB"-themed drinks, cupcakes, snacks, finger foods, party favors, games and accessories all neatly curated and pinned onto one board. If you can't find what you're looking for here, well, maybe it's time to lay off the ice. Full party.
The "Breaking Bad" series finale will air on Sunday night at 9 p.m. ET on AMC.
Got a news tip? Send me an email. Follow me on Twitter: @christopherzara
© Copyright IBTimes 2023. All rights reserved.