Best Unlimited Data Plans: Verizon, AT&T, T-Mobile, Sprint All With New Offers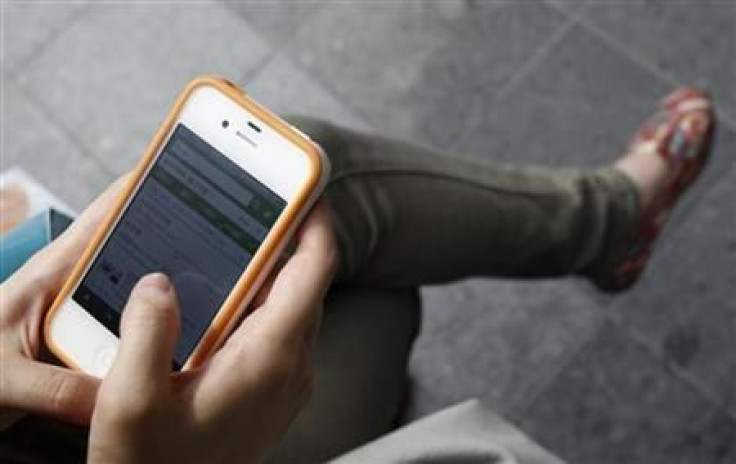 Sprint and AT&T have thrown their hats in the ring along with Verizon and T-Mobile announcing upgraded unlimited data plans. With the four major carriers all offering unlimited options now, it can be difficult to figure out which one is best.
Sprint's plan will cost a family of four $90/month for unlimited talk, text and data and is offering free leases on iPhone 7s until April 1, 2018 if they use autopay. The first line is $50 with the second line set at an additional $40, after that lines three and four have no additional costs. All of this applies to new customers, but not customers who are already with the carrier. Sprint is also offering free high-definition video and a 10 GB mobile hotspot with each line, according to a release. The plan will be available for purchase Friday.
AT&T is offering its customers the unlimited plan for $180 for four lines. The first line costs $100, and subsequent lines are each $40 with the fourth line's fee waived. The plan includes 22 GB of data to share and if customers go over that allowance the data speeds may slow warns the company's site. AT&T will also implement what it calls "stream save," a way to downgrade the quality of HD streaming video to standard definition. However, AT&T's unlimited plan can't be used as a hotspot service like the other companies offer, but it does offer corporate discounts unlike Verizon.
Verizon's unlimited plan does not downgrade the quality of streaming video like AT&T does although data speeds may still slow down after customers reach that 22 GB cap. Verizon's plan will cost $80/month for the first line and $180/month for a family plan with four lines, comparable to AT&T's plan. Customers will get unlimited talk, text, data and mobile hotspot with the plan and will have to use autopay as well. Customers will also benefit from call and text allotments to Mexico and Canada and roaming data in those countries.
T-Mobile is offering customers (old and new) who use autopay an unlimited " T-Mobile One " plan that costs $140/month for four lines with no hidden fees. It's $70/month for the first line and $50 for a second, with each line after that costing an additional $20. It includes unlimited data, talk and text. Streaming video stream at standard quality but can be upgraded to high definition and the company offers abroad perks similar to what Verizon offers.
When it comes down to it coverage varies across the country and depending on whether you're in a city or a more rural area. Coverage aside, the main differences are in price, streaming video quality, and hotspot availability, all things to consider if you're trying to decide to switch plans or companies.
© Copyright IBTimes 2023. All rights reserved.