Beyoncé Reveals 'Lemonade' Box Set; How To Buy 'How To Make Lemonade'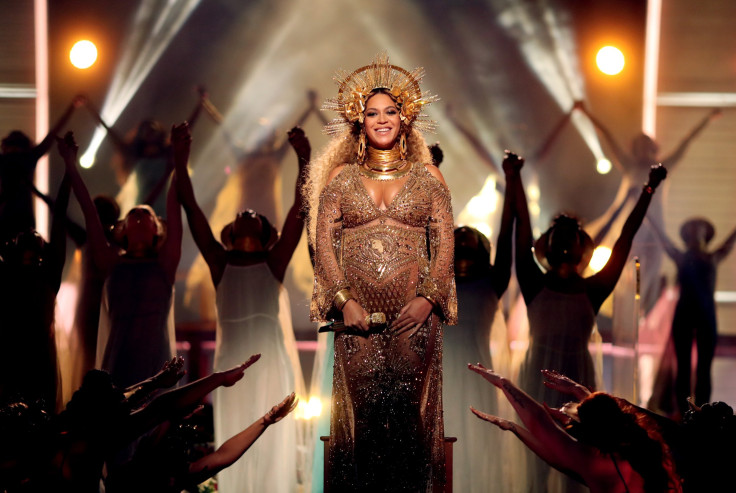 Beyoncé fans, get ready to spend some serious money if you want the singer's latest release. Announced on Tuesday, Beyoncé and her record label will be releasing a $300 box set of her Grammy-winning album, "Lemonade."
Named "How To Make Lemonade," the made-to-order collector's edition box set will include a numbered, collector's edition coffee table book, double vinyl LP and audio and visual album downloads. Pre-orders are currently available here. The vinyl can also be pre-ordered separately here.
"This is the first pressing of the 180 gram, yellow, four-sided LP, allowing for a higher sound quality," reads the pre-order page. The album featured in the box set will include the following track list:
Side A:
"Pray You Catch Me"
"Hold Up"
"Don't Hurt Yourself" (Featuring Jack White)
Side B:
"Sorry"
"6 Inch" (Featuring The Weeknd)
"Daddy Lessons"
Side C:
"Love Drought"
"Sandcastles"
"Forward" (Featuring James Blake)
"Freedom" (Featuring Kendrick Lamar)
Side D:
"All Night"
"Formation"
According to the pre-order page for the box set, the 600-plus page hardcover book will include "hundreds of never-before-seen photos from the making of 'Lemonade,' and shows the inspiration and themes behind some of the film's most provocative and cryptic moments." The book will also feature a foreword written by Dr. Michael Eric Dyson, as well as poetry from Warsan Shire and include Beyoncé's personal writing and lyrics throughout the pages of the hardcover.
Beyoncé, who often doesn't give many interviews, spoke with Elle in 2016 about one of "Lemonade's" hit songs, "Formation." The song, which was labeled "anti-police" by some, was misunderstood, the singer said.
"I'm an artist and I think the most powerful art is usually misunderstood," she told Elle. "But anyone who perceives my message as anti-police is completely mistaken. I have so much admiration and respect for officers and the families of officers who sacrifice themselves to keep us safe."
While the songstress wanted people to know she wasn't against police, she did have message against injustice to deliver. "But let's be clear: I am against police brutality and injustice," said Beyoncé.
"Those are two separate things. If celebrating my roots and culture during Black History Month made anyone uncomfortable, those feelings were there long before a video and long before me. I'm proud of what we created and I'm proud to be a part of a conversation that is pushing things forward in a positive way," she added.
As for what's next in her career, the singer hopes to "create art that helps people heal." According to Beyoncé, "Everyone experiences pain, but sometimes you need to be uncomfortable to transform. Pain is not pretty, but I wasn't able to hold my daughter in my arms until I experienced the pain of childbirth!"
© Copyright IBTimes 2023. All rights reserved.