Biden Impeachment? Lawmaker Says 'There's A Chance' If GOP Takes House
KEY POINTS
Cruz said the strongest ground for impeaching Biden is his handling of the border crisis
The GOP lawmaker said Democrats "weaponized impeachment"
56% of American voters say they now disapprove of Biden: New poll
Sen. Ted Cruz, R-Texas, believes there is a possibility President Joe Biden will be up for impeachment if Republicans win the House majority during the midterm elections later this year.
On the latest episode of his podcast, "Verdict with Ted Cruz," the Republican lawmaker said, "if we take the House, which I said is overwhelmingly likely, then I think we will see serious investigations of the Biden administration."
While speaking about the possibility that the House will impeach Biden should the GOP take the majority of the seats, Cruz said: "I do think there's a chance of that." The Texas representative further said there are "multiple grounds to consider" for impeaching the president.
According to a new CNBC/Change poll, 56% of American voters say they now disapprove of Biden. In April, Biden's disapproval rating was at 49% and in early September, his disapproval rating climbed to 54%.
The latest poll's results echoed earlier opinions regarding Republicans poised to take back the House in the midterm elections. The Dallas Morning News reported that Democrats currently hold a nine-vote majority in the House. In the Senate, the GOP only needs to secure one seat to gain control.
Cruz believes the "strongest grounds right now for impeachment" is "the utter lawlessness of President Biden's refusal to enforce the border." He explained that Biden's "decision to just defy federal immigration laws and allow 2 million people to come here unimpeded in direct contravention of his obligation under Article Two of the Constitution to take care that the laws be faithfully executed" is currently the strongest ground for challenging his presidency.
The former Solicitor General of Texas also blasted Democrats for their move of voting twice to impeach former President Donald Trump. "Democrats weaponized impeachment," he said, adding that House Democrats "used it for partisan purposes to go after Trump because they disagreed with him."
Trump was first impeached in 2019, then in 2021, about two weeks after the Jan. 6 Capitol riot that resulted in five deaths. He is the only president to have been impeached twice, The Texas Tribune reported.
During the second impeachment trial, the Senate fell short of the majority votes needed to convict the former president in relation to his alleged role in inciting the Capitol insurrection.
In September, four House Republicans filed articles of impeachment against Biden over the chaotic withdrawal of U.S. troops from Afghanistan and the administration's handling of the southern border. At that time, Ohio Rep. Bob Gibbs said "there are dynamics in Congress preventing this from being debated. But I could not stand by while Biden commits flagrant & deliberate violations of his oath of office."
Speaking with the Washington Examiner in September, Gibbs said Biden has "done so much damage to this country in less than nine months, which is really scary." Gibbs previously asked the House to consider impeaching Biden over eviction moratoriums.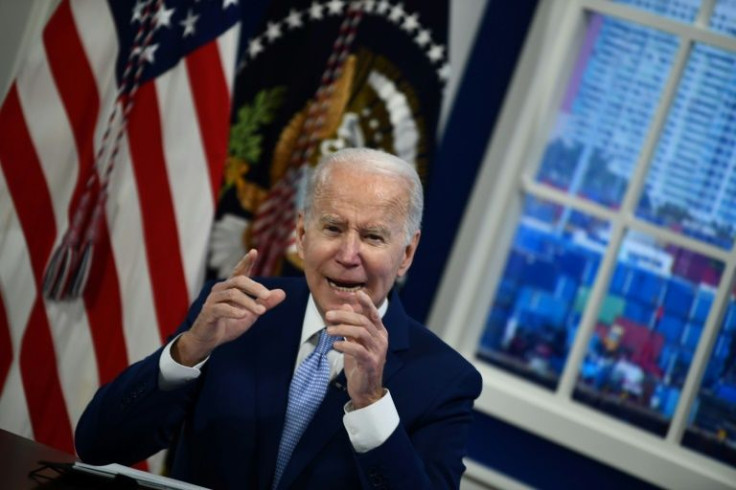 © Copyright IBTimes 2023. All rights reserved.
FOLLOW MORE IBT NEWS ON THE BELOW CHANNELS