7 Republicans Voted For Impeachment: Here's The List Of Senators Who Found Donald Trump Guilty
Former President Donald Trump was acquitted Saturday in his second impeachment trial after 57 senators voted guilty. Trump faced the single charge of "incitement of insurrection."
Sixty-seven senators were needed to convict Trump. All 50 Democratic senators voted guilty.
On Jan. 13, the House voted 232-197 to impeach Trump. All Democratic House members voted to impeach, and were joined by 10 Republicans. Four Republicans didn't vote.
On Saturday, Sen. Mitch McConnell, R-Ky., voted to acquit Trump. But on the Senate floor, the minority leader called him "morally responsible" for the Jan. 6 attack on the Capitol building.
There were just seven Republican senators who voted guilty. Below is the list.
Richard Burr - North Carolina
Burr, who originally didn't want to move forward with the trial, was considered the most surprising vote. He said that Trump "bears responsibility for these tragic events" and that evidence against Trump in the trial was "compelling."
Bill Cassidy - Louisiana
Cassidy was considered another surprising vote and gave succinct reasons for his guilty vote. He said that "it was clear that [Trump] wished that lawmakers be intimidated."
Susan Collins - Maine
Considered a more moderate Republican, Collins had been open about convicting Trump. "That attack was not a spontaneous outbreak of violence. Rather, it was the culmination of a steady stream of provocations by President Trump that were aimed at overturning the results of the presidential election," Collins said in a speech.
Lisa Murkowski - Alaska
Calling Trump's actions "unlawful," Murkowski had been critical of Trump for "false rhetoric" that the presidential election was rigged against him.
Mitt Romney - Utah
The former presidential candidate was the only Republican to convict Trump in the first impeachment trial. He stated that Trump "violated his oath of office" when he allowed the riots to ensue.
Ben Sasse - Nebraska
Sasse noted Trump's rhetoric to explain why he voted guilty. "Those lies had consequences, endangering the life of the vice president and bringing us dangerously close to a bloody constitutional crisis. Each of these actions are violations of a president's oath of office," Sasse said.
Pat Toomey - Pennsylvania
Toomey, who isn't seeking reelection, said that Trump, "began with dishonest, systematic attempts to convince supporters that he had won. His lawful, but unsuccessful, legal challenges failed due to lack of evidence. Then, he applied intense pressure on state and local officials to reverse the election outcomes in their states."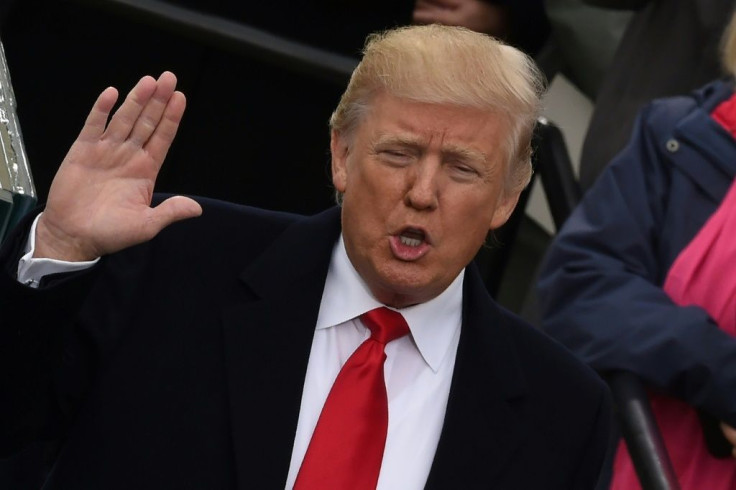 © Copyright IBTimes 2023. All rights reserved.