Biden Slams Supreme Court Affirmative Action Decision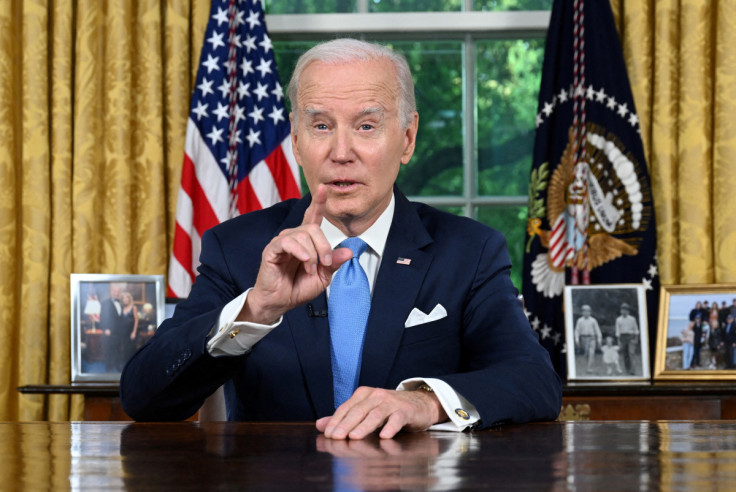 KEY POINTS
U.S. President Joe Biden said its "not a normal court"
SCOTUS ruled it's unconstitutional for universities to use race as a factor in determining admissions
President Joe Biden slammed the Supreme Court decision over its Thursday ruling striking down the use of affirmative action in college admissions.
"We cannot let this decision be the last word," Biden said in a White House address. "The court can render a decision but it cannot change what America stands for."
The nation's highest court ruled the affirmative action policies of Harvard University, and the University of North Carolina to be unconstitutional. Chief Justice John Roberts cited the 14th Amendment, and said those colleges violated the equal protection clause of the amendment.
Joe Biden's belief, according to his speech, is that adversity should be factored into the equation when deciding if a person is qualified in the admissions process.
"They should not abandon their commitment to ensure student bodies of diverse backgrounds and experience," Biden said. "What I propose is consideration of a new standard for colleges to take into account." Biden also said that "discrimination still exists in America. Today's decision does not change that."
Andrew Lieb, managing partner at Lieb at Law PC in Smithtown, N.Y., said the decision "could have a spill over effect."
Lieb, who focuses on discrimination and constitutional law, said courts around the country could soon be busy with discrimination cases.
"What happened with this decision could lead to areas around the workplace where one might have been discriminated against," Lieb said in an interview with the International Business Times.
The President also announced he will direct the Department of Education to examine how universities can effectively encourage diversity after the Supreme Court decision.
© Copyright IBTimes 2023. All rights reserved.