Biden's Curbs On China Could Blunt Singapore's Edge In An Emerging Technology Field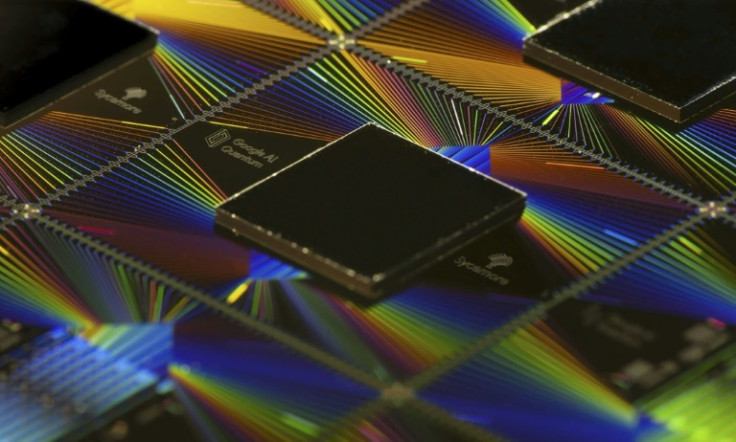 KEY POINTS
The curbs highlight Singapore's need for stronger internal tech development initiatives: Entropica Labs CEO
Startups with past Chinese backing may be hit: AngelQ Founder
Singapore ranked 1st globally for three straight years in the Global Innovation Index's innovation inputs
Singapore's nascent quantum technology sector could suffer collateral damage from the many restrictions that the Biden administration is putting in place to deny China the advantage in key technological areas.
Tech journalist Aaron Raj wrote recently that Singapore is "no doubt" the only Southeast Asian nation that currently leads quantum computing, powered by the Singaporean government's multiple initiatives that help support quantum tech progress.
But some in the industry worry that the Biden administration's recent ban on certain U.S. investments in China, specifically targeting semiconductors and microelectronics, AI, and quantum information tech, may come in Singapore's way to glory. Singapore has remained a western ally despite the polarization the world has seen following Russia's invasion of Ukraine last year.
"This program will seek to prevent foreign countries of concern from exploiting U.S. investment in this narrow set of technologies that are critical to support their development of military, intelligence, surveillance, and cyber-enabled capabilities that risk U.S. national security," the White House said in a statement last Wednesday.
Quantum technologies, which refer to a broad range of applications that utilize the principles of quantum mechanics, are still in their infancy, and Singapore experts think the curbs will not impact the sector in a big way — at least immediately. Still, there is concern that the restrictive actions may choke the emerging technology.
Dimitris Angelakis, founder of Angel Quantum Computing, a principal investigator at the National University of Singapore's Center for Quantum Technologies and associate professor at Technical University Crete, told International Business Times that certain quantum startups in Singapore that received "some Chinese backing in the past" may get entangled in the sparring between China and United States and those acquiring quantum hardware for experimental purposes may meet challenges.
Angelakis noted that open innovation is necessary to keep the ball rolling. Singapore's quantum ecosystem has enough funding from both the public and private sectors, and training more talent will boost innovation further, he said.
He said Washington's restrictions won't have a major effect on the Singaporean quantum technology scene as long as basic science cooperation and communication remain "free and uncontrolled."
The curbs "underscore Singapore's need to strengthen our local ecosystem, foster know-how, and develop quantum technologies internally," Tommaso Demarie, co-founder and CEO of Singapore-based quantum optimization company Entropica Labs told IBT.
While immediate and direct impacts on the industry may not be readily apparent, he said analyst concerns about the potential impact of the restrictions on hi-tech innovation are reasonable.
The Southeast Asian state has steadily built up its quantum technology sector, with the government forging partnerships with companies and initiatives to bolster the industry. It ranked first in innovation inputs for the third consecutive year in the 2022 Global Innovation Index (PDF) and it ranked seventh overall among 132 countries.
Singapore has an opportunity to serve as a quantum hub for not just Southeast Asia but also the greater Asian tech space including Japan, India and South Korea if it can skilfully navigate the geopolitical arena. It can become a strategic partner for countries "that will get caught in this technology race between superpowers," Demarie said.
Concerns have already been raised by experts on the potential consequences of technological "decoupling" by the United States. Jon Bateman, senior fellow at Carnegie's Technology and International Affairs Program, wrote that "restrictive tools" should only be a secondary choice for Washington as they can be costly to home innovators and even "futile" in efforts to remedy threats.
Meanwhile, Beijing has called out Washington, saying it was "single-minded" and was "politicizing business engagement." China's foreign ministry spokesperson said in a statement that the curbs aimed to "deprive" China of its rights to develop technology. The ministry warned that restricting investments on hi-tech sectors would hurt not just China but also the global business community.
© Copyright IBTimes 2023. All rights reserved.